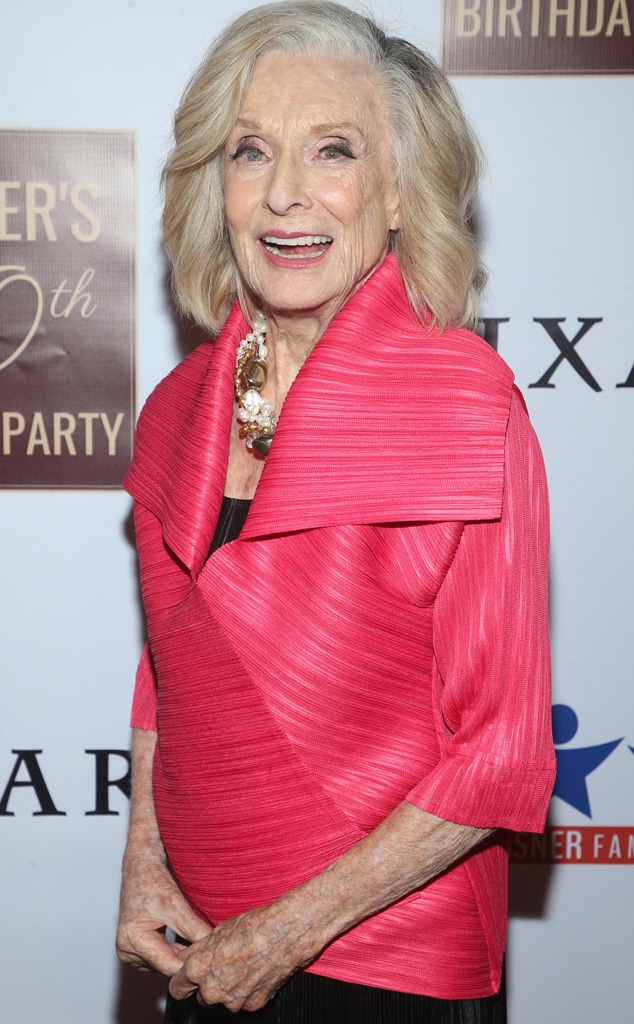 MediaPunch/Shutterstock
Hollywood has lost a star.
Legendary actress, Cloris Leachman, has died at the age of 94, E! News can confirm. According to the star's longtime manager, Juliet Green, Cloris passed away of natural causes on Wednesday, Jan. 27 at her home in Encinitas, Calif. 
"It's been my privilege to work with Cloris Leachman, one of the most fearless actresses of our time," her manager said in a statement to E! News. "There was no one like Cloris. With a single look, she had the ability to break your heart or make you laugh 'till the tears ran down your face. You never knew what Cloris was going to say or do and that unpredictable quality was part of her unparalleled magic."
The 94-year-old star was an incredibly talented actress and comedian, who starred in countless projects over the years. Her impressive decades-long career included television appearances in Lassie, The Love Boat, Malcolm in the Middle, The Mary Tyler Moore Show—which led to her own spin-off—Phyllis and many others.
For her role in Phyllis, she won a Golden Globe for Best TV Actress. Of the eight Primetime Emmy Awards she earned, she took home two for The Mary Tyler Moore Show. 
Cloris also starred in an array of movies, including The Last Picture Show, Young Frankenstein, History of the World, Part 1, The Women and many more.
In 1971, she won the Academy Award for Best Supporting Actress for her role in The Last Picture Show. The star was also a voice actress and worked on The Croods films and Bob's Burgers animated TV series.
Plus, she set a record when she joined Dancing With the Stars in 2005 at the age of 82. Before making her Hollywood debut, Cloris was a pageant queen and was crowned Miss Chicago in 1946.
Watch:
In Memoriam: Fallen Stars of 2020
At this time, it's unclear if and when funeral arrangements will be made in Cloris' honor. According to her manager, "The family requests that any donations in her name be made to PETA or Last Chance for Animals."
"She loved her children and her grandchildren ferociously," her manager shared. "A lifelong vegetarian, she was a passionate advocate for animal rights."
TMZ was the first to break the news.