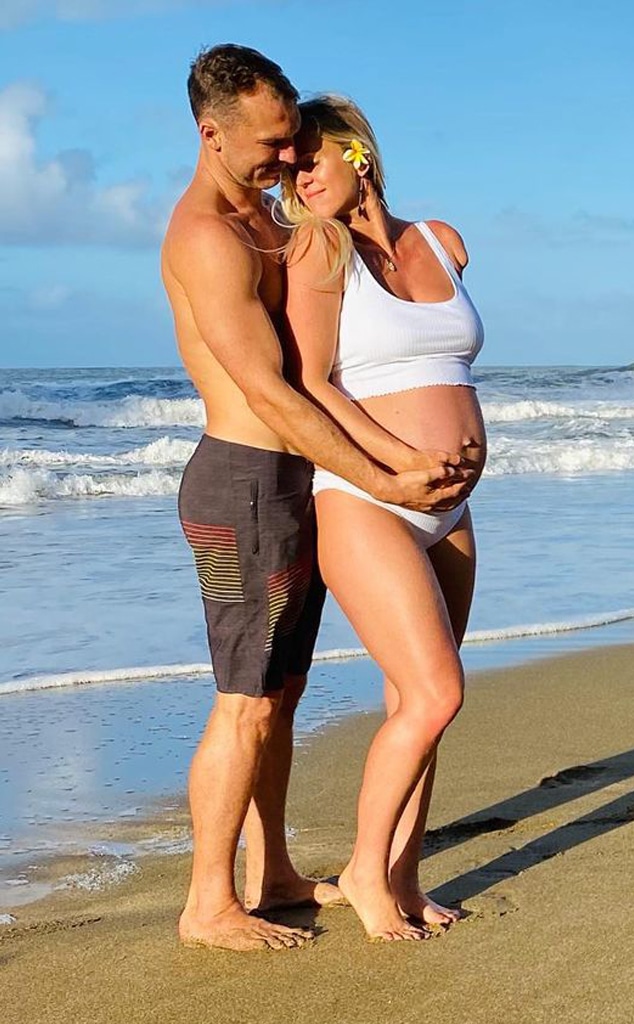 Instagram
Bethany Hamilton is a mama of three boys! 
The surfer welcomed her third son with her husband, Adam Dirks, on Valentine's Day, Feb. 14. Adam announced the arrival of little Micah on Bethany's website, saying, "We're excited baby is here… the perfect Valentine's Day present!"
The Christian youth minister shared, "Mama is happy and healthy. We are just so thankful that everything went really smooth!"
He called it "an amazing blessing," writing, "We are humbled and thankful that we get another opportunity to raise a son in his faith. Hopefully we can be good examples and love on him." 
Micah joins his brothers Tobias, 5, and Wesley, 2, as a part of their beach-loving "ohana" in Kauai, Hawaii. 
Bethany has been updating her fans on her third pregnancy on social media for the past few months. The Soul Surfer author shared on Feb. 8, "Got my sweet lil coconut growing inside me!!! Celebrating life each day! Life inside and the life I'm living!" 
She also posted a beach picture of Wesley rubbing her belly with the caption, "Wesley can't wait to play with baby." In another post, the 31-year-old mom wrote, "The boys have both gotten to feel baby kicking and they are pumped big brothers!" 
The shark attack survivor announced she was expecting her third baby back in October, by sharing a cute video of herself with her two boys walking on a sandy log that read, "Tobias, Wesley and ?" 
Their third child is the latest milestone for Bethany and Adam, who married in 2013. She recently re-posted her engagement photos and reflected on how their lives have changed since becoming parents, writing, "Thankful to being doing life with this amazing man."
And for Father's Day last year, she told her other half, "We are so thankful for how you provide as a father to our boys!!! You bring so much security, love and fun to our life!!!"
Their family starred in the documentary Bethany Hamilton: Unstoppable in 2018.