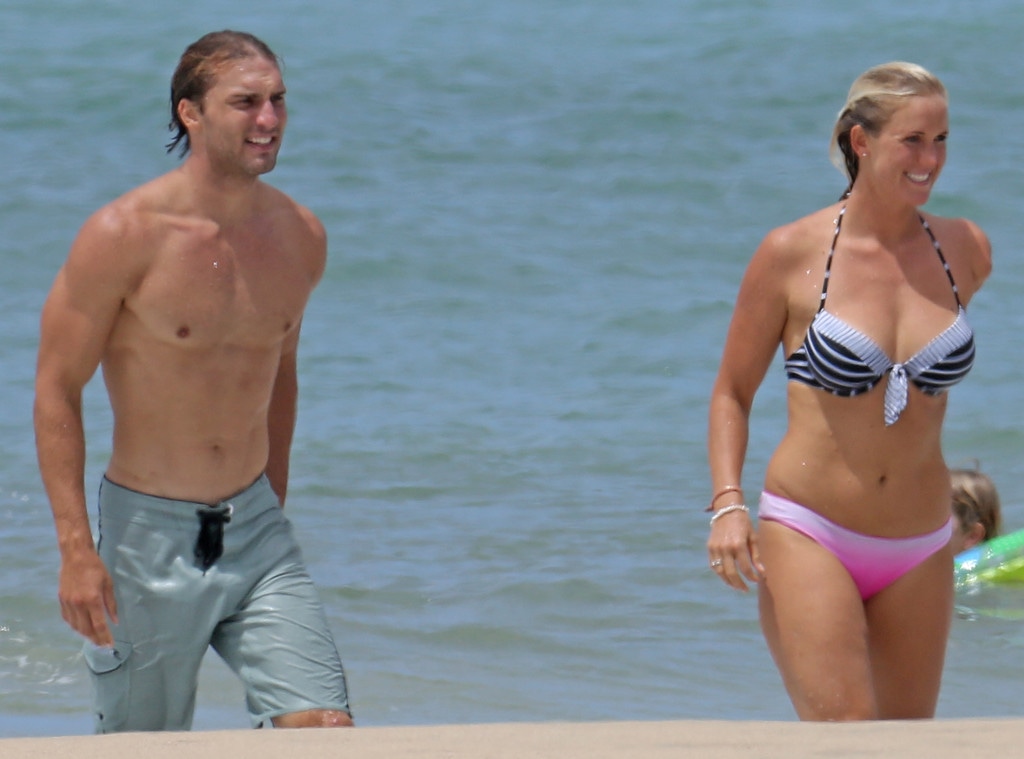 Splash News
Bethany Hamilton and hubby Adam Dirks are definitely in the honeymoon phase!
On Tuesday, Aug. 20, the 23-year-old shark attack survivor and her youth pastor love had some fun in the sun in their native Hawaii.
Bethany, who lost her arm while surfing in 2003 to a tiger shark bite, clearly wasn't scared away from the water. The newlywed, who said "I do" on Saturday, Aug. 17, was all smiles above her hubby's shoulders in the ocean!
"I just feel really blessed to be able to spend my life with him," Bethany told E! News. She also tweeted, shortly after their nuptials, "Today was the most beautiful, wonderful best day of my life! God is more than good. Excited to live life with my husband Adam Dirks!"
Bethany's grateful and optimistic attitude was instrumental in helping her recover from losing a limb. In 2004, she wrote about her experiences in Soul Surfer: A True Story of Faith, Family, and Fighting to Get Back on the Board. In 2011, the book was turned into a movie.
In addition to being a writer, surfer and as of recently, Mrs. Dirks, Bethany is a motivational speaker.