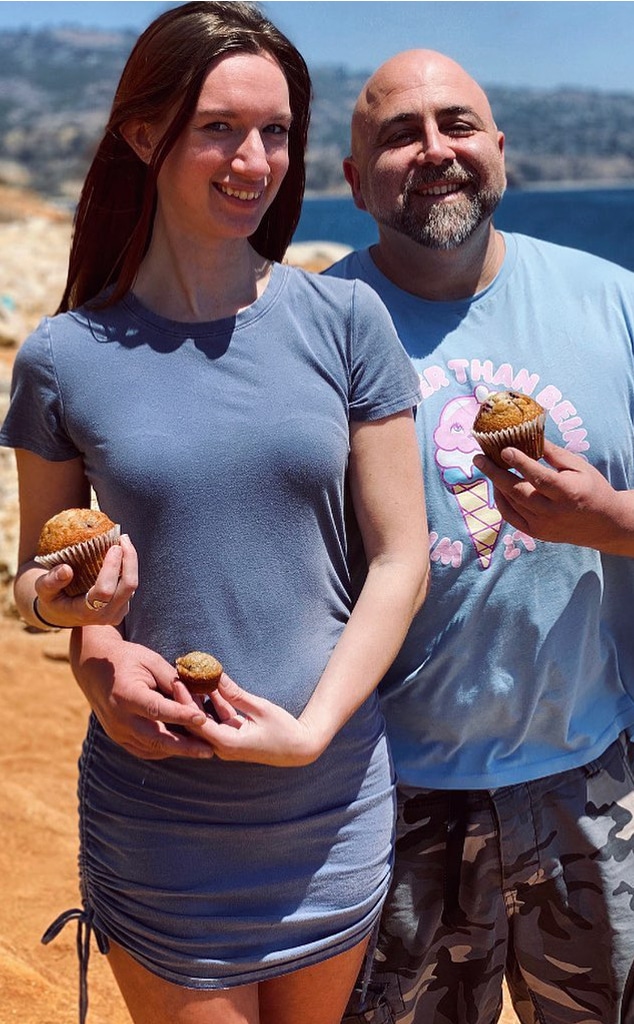 Instagram
It was love at first bite for Food Network star Duff Goldman and his newborn daughter. 
On Monday, Feb. 1, the celebrity pastry chef announced the birth of his and wife Johnna Goldman's first child together. The couple named their bundle of joy Josephine Frances Goldman. 
"I have no words to describe this blessing," Duff gushed on Instagram. "Her name is Josephine and she is the most beautiful thing I've ever seen in the whole world. Some friends have told me that the love I'll experience when looking at my daughter will be different than anything I've ever experienced and they were totally right." 
Duff also gave praise to Johnna (who he very aptly calls his "muffin"), writing, "I am in awe of how strong and natural and intuitive she is. She's a natural mom no doubt."
Fatherhood has come just as naturally to the former host of Ace of Cakes, especially when it comes to introducing his little girl to the culinary world. As he described, "I keep telling Josephine about all the wonderful things she's gonna get to try like pizza and candy and swimming and concerts and riding a bike."
Duff and Johnna's love story began back in 2018 when he popped the question with some butcher's twine. "I am a chef, after all," he remarked at the time. 
Then in early 2019, the pair exchanged vows in a ceremony held at the Museum of Natural History in Los Angeles. Just over a year and a half later, Duff, 46, and Johnna, 27, shared they were expecting. 
As Johnna's pregnancy got underway, she kept her followers up to date with sweet shout outs to her baby-to-be and food-minded hubby. 
Watch:
Necessary Realness: It's a Celebrity Baby Boom!
"Only two short months until we finally hold the sweet babe in our arms!" she shared on Instagram last November. "@duffgoldman made me this delicious patty melt, something he has become very good at during quarantine! I'm sure our child will be asking for them all the time."