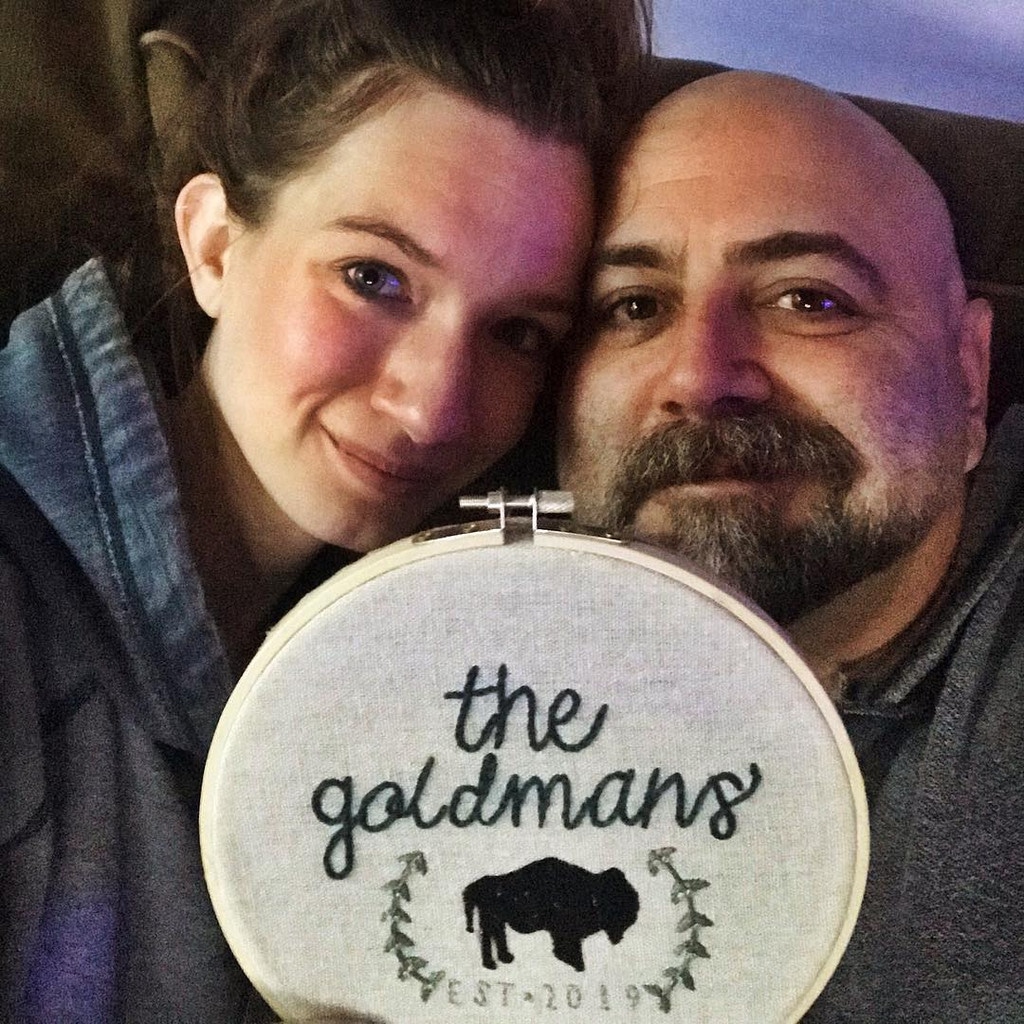 Instagram
Duff Goldman is a married man!
The Food Network star and his longtime girlfriend, 25-year-old Johnna Colbry, exchanged vows at the Museum of Natural History in Los Angeles over the weekend. 
Martha Stewart Weddings  reports the couple gathered 250 of their nearest and dearest for a heartfelt, interfaith ceremony held in the museum's T-rex exhibit room. Johnna's grandfather officiated the Christian aspect of the ceremony, while a business partner of Duff's presided over the Jewish service. 
"When they walked into the Natural History Museum, not only did they feel, instantly, that this was the location, but they also found humor in their guests being surrounded by wild animals," wedding planner Mindy Weiss told the outlet of the festivities. 
And speaking of wild animals, the accomplished pastry chef and his bride even had their very own petting zoo complete with a mini horse, goats sheep and pigs for guests to mingle with during the cocktail hour. 
As for Duff and Johnna's wedding menu, the pressure to perform (especially in the deserts department!) was especially high. That's why the newlyweds opted for five cakes, which ranged from ocean-themed to one completely made of meat. 
The first of the three cakes were suspended from the ceiling and adorned with sugar sea glass and edible sea dragon cakes. The second was a traditional six-tier wedding cake modeled after Johnna's own wedding dress. As for the last, and admittedly Duff's favorite, he requested a savory confection made of layers of meatball, lamb schwarma and meatloaf. Mashed potatoes served as the cake's "frosting," which was also adorned with bacon roses for good measure.
The Spring Baking Championship judge announced his engagement in April 2018. 
"I asked her to marry me. She said yes," Duff wrote on social media at the time, also revealing that he proposed with butcher's twine. "I cannot imagine a state of happiness that is more intense than whatever I'm feeling right now. My heart just might burst."
Congratulations to the happy couple!