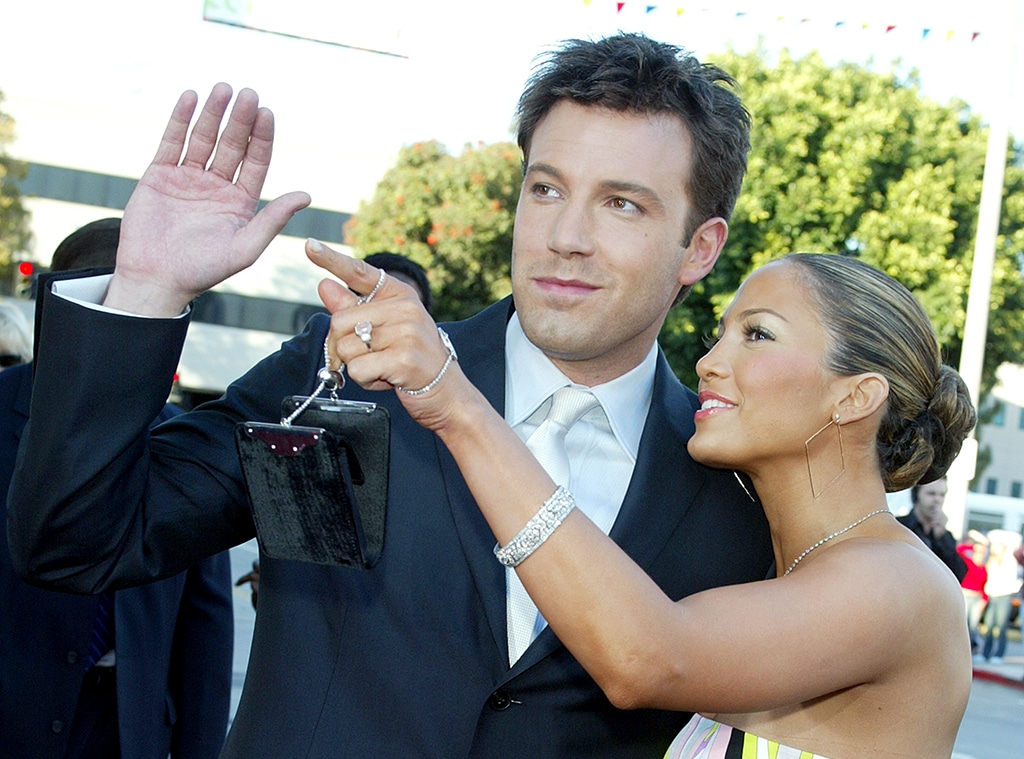 Kevin Winter/Getty Images
Ben Affleck is "goin' in" on Jennifer Lopez's toughest critics.
It's been more than 15 years since the power couple, often referred to as "Bennifer," went their separate ways. But in a new interview with The Hollywood Reporter's Awards Chatter podcast, Ben looked back at their relationship that made more headlines than he ever imagined.
"There is always a story of the month," the 48-year-old actor explained on the Jan. 14 episode. "Me dating Jennifer Lopez happened to be that tabloid story at the time when that business grew exponentially. When they realized there's actually a 10 times bigger audience for our product than we are selling to."
As Ben described it, the tabloids and Internet "exploded" when he was dating Jennifer. As a result, the coverage was endless.
"At first it was an infatuation, what an interesting couple," he reflected. "And then there was a ton of resentment—ton of resentment against me, a ton of resentment against Jennifer."
Ben continued, "People were so f--king mean about her: sexist, racist, ugly vicious s--t was written about her in ways that if you wrote it now, you would literally be fired for saying those things."
Watch:
Ben Affleck & Ana de Armas Are Instagram Official!
Today, Ben and Jennifer continue to be popular subjects in the world of pop culture. In fact, their respective relationships with Ana de Armas and Alex Rodriguez take center stage in tabloids.
At the same time, Ben is happy to see his Gigli co-star receive the respect she rightfully deserves.
"Now it's like she is lionized and respected for the work she has done, where she came from and what she accomplished," he explained. "As well as she f--king should be."
And for those wondering how the paparazzi continue to capture photos of Hollywood's biggest stars, Ben made it clear that it's out of his control.
"To this day, people will go, 'I see you out there with the paparazzi,'" he shared. "Yes, I left my house and took out the trash."