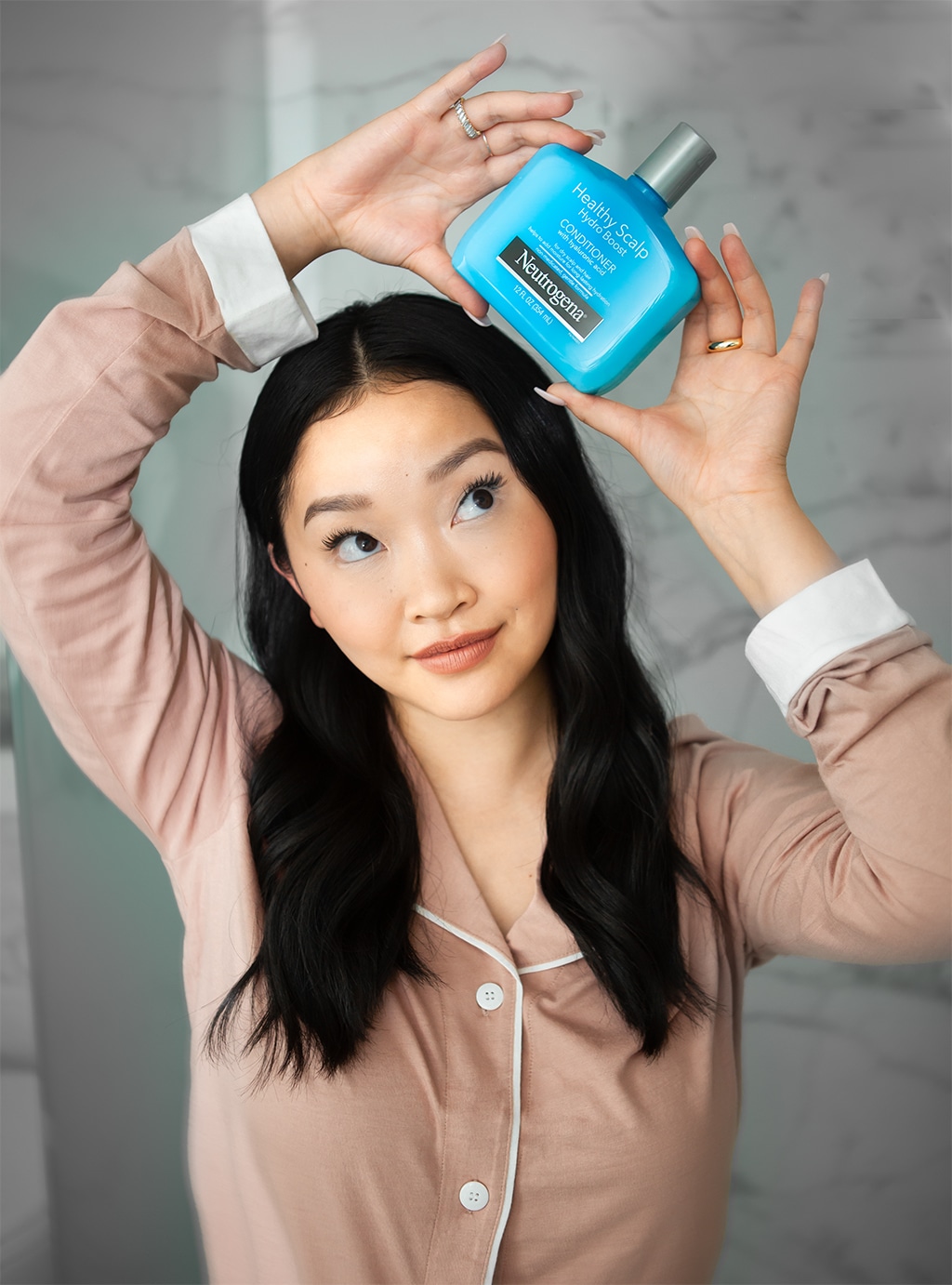 We interviewed this celebrity because we think you'll like their picks. Some of the products shown are from the celebrity's own product line or a brand they are paid to endorse. E! has affiliate relationships, so we may get a commission if you purchase something through our links. Items are sold by the retailer, not E!.
What was the best part of 2020 for Lana Condor? Becoming a Neutrogena global ambassador, the To All the Boys I've Loved Before actress exclusively told E!.
"I really wanted to bring in Asian faces to mainstream household name beauty," she says. "And so when Neutrogena reached out, I was like, my dad uses Neutrogena and my dad isn't a skincare person. It is a household name that wants a face that looks like me to be a part of their family. That was so huge to me and I think that the path that we're going to in terms of being inclusive in the beauty industry is one that we need to keep walking."
Watch:
Lana Condor Is Proud Being an Asian Face in Mainstream Beauty
Condor has been loving the new Neutrogena skincare-inspired Healthy Scalp line, which has shampoos and conditioners, scalp scrubs and a hair mask. 
"I really, really love the [Healthy Scalp Pink Grapefruit Clarifying Scalp Scrub]," Condor says. "After I finished using it, I feel a little bit more awake and refreshed. So I think it's really the scent that does it for me.
"And then they have a new Healthy Scalp [Hydro Boost Hydrating Hair Mask]. I like to put on a little hair cap and just sit and watch a little Netflix."
Watch:
Lana Condor's Quarantine Routine for Dry Hair
During quarantine, Condor has spent quality time hangin' with her boyfriend Anthony De La Torre in Seattle, where she moved not too long ago.
"My boyfriend and I recently downloaded the Calm app because we're trying really hard to cultivate a proper bedtime routine, which is really hard in quarantine, because what is time, you know? " she says. "You can listen to Matthew McConaughey read you a bedtime story. If that isn't self care, I don't know what is. Literally we lay there in bed, and we just listened to him lull us to sleep. That's everything! Who knew? Matthew McConaughey, in our own bedroom!"
She also keeps up with her To All the Boys cast-mates.
"[Noah Centineo and I] worked together for Black Lives Matter and we did this full fundraiser," she says. "It was really cool to work with him in a different capacity that wasn't just our project. I felt like I learned so many new things about Noah that I never knew like I feel like I know his heart pretty well. And I know his mind pretty well, but this year I feel like I understand him even better, which is really cool."
As for the Feb. 12 release of To All the Boys: Always and Forever, Lara Jean, Condor has mixed feelings.
"I think the cast is what I'm going to miss the most," she shares. "And I'm not ready to say goodbye to it, like I haven't processed it at all. Not at all. The moment I see it on Netflix, don't expect to hear from me. I will be crying in my closet on the floor for hours."
Neutrogena Healthy Scalp Gentle & Soft
These micellar water shampoo and conditioners are all about cleansing without stripping. They're perfect for sensitive scalps!
Neutrogena Healthy Scalp Clarify & Shine
This exfoliating shampoo with pink grapefruit is meant for an oily scalp, while the clarifying conditioner boosts shine. 
Neutrogena Healthy Scalp Hydro Boost Deep Treatment Hair Mask with Hyaluronic Acid
Condor loves to put on this hair mask, pop on a shower cap and let it sink in while she watches Netflix. Its key ingredient is hydrating hyaluronic acid.
Neutrogena Healthy Scalp Hydro Boost Scalp Scrub with Hyaluronic Acid
This scalp scrub with hyaluronic acid is moisturizing and can help remove dead skin cells and residue, plus unclog pores. 
Neutrogena Healthy Scalp Clarify and Shine Scalp Scrub with Pink Grapefruit