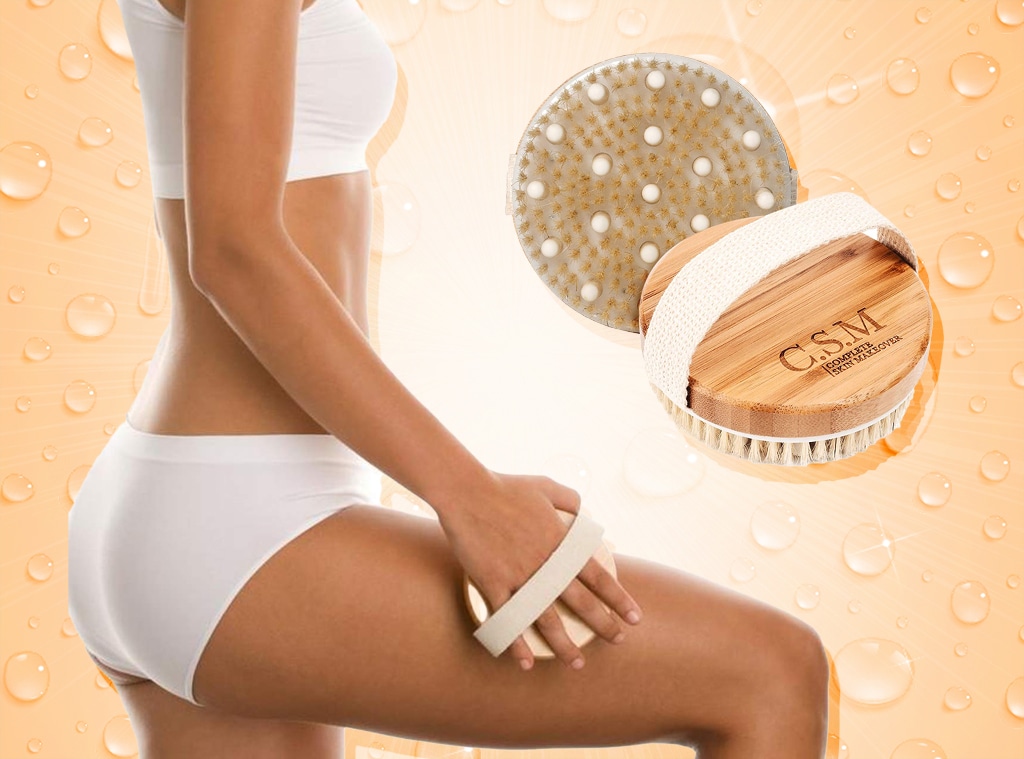 E! Illustration
We love these products, and we hope you do too. E! has affiliate relationships, so we may get a small share of the revenue from your purchases. Items are sold by the retailer, not E!.
Did you know you can get smooth, glowing skin for just $10?
Dry brushing is an age-old technique used to exfoliate, promote lymphatic drainage, reduce cellulite, increase collagen production and help with digestion. This small but mighty brush can truly do it all!
Unlike other beauty gadgets that can break the bank, dry brushes are an easy and affordable self-care ritual that requires just a few moments out of your day. Just start at your feet and brush in small, circular motions upwards towards the heart for a natural energy boost and glowing skin. Pro-Tip: Incorporate this ancient technique before showers and moisturize afterwards.
To shop the $10 dry brush that has over 11,700 5-Star reviews on Amazon, scroll below!
C.S.M. Body Brush for Wet or Dry Brushing
Among its many benefits, this brush will help renew skin cells, reduce cellulite and give you a red carpet glow! It's no surprise dry brushing has been around for thousands of years.
Here's what reviewers are saying:
"I literally use this dry brush every single day. It is my best friend. I have a lot of cellulite on my thighs because that's where all my weight goes to, and I dry brush then exfoliate when I'm in the shower and omg I've seen a huge difference in my skin!!! It is extremely soft, my boyfriend compliments how soft my skin is all the time, and I can see a huge improvement with the cellulite, I believe because of the dry brushing mostly."
"I have always had problematic sensitive skin and then I bought this brush. I wish I had this brush my whole life. I love it. It feels rough at first like you're damaging your skin but then when you get out of the shower your skin is not red as you think, it's amazing. I have been very active my whole life and have rough joints and scars from numerous injuries and surgeries. It's helped my joints, circulation, overall tone, the scars and blemishes. I use it with African black soap in circular motions and it's the best thing I've purchased. I used to get bumps on my legs every day and it was very embarrassing and now I don't."
"Holy moly this actually really works. Use it a few minutes every day before the shower and I've noticed a drastic change in the cellulite on my upper thighs starting in just a few days. Dry brushing is definitely successful."
Take your skincare to the next level with this body scrub that Kim Kardashian, Kourtney Kardashian, January Jones, Mandy Moore, and more celebs adore.
— Originally published Jan. 07, 2021 1:43 PM