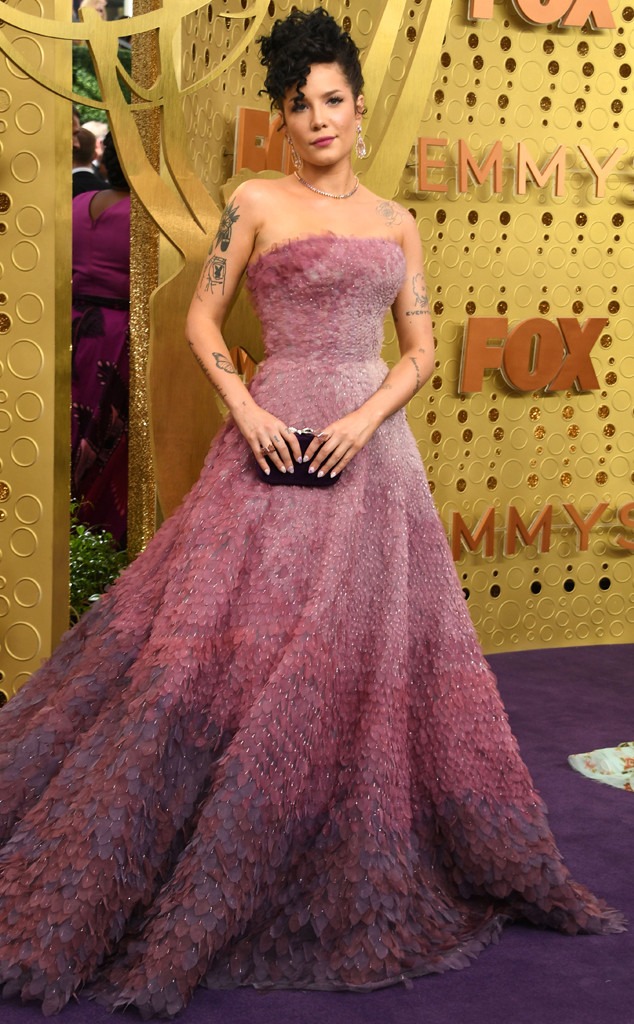 VALERIE MACON/AFP/Getty Images
Halsey is ready to share her more of her story with the world using poetry.
The 26-year-old star can now add author to her resume because she just released the poetry book, I Would Leave Me If I Could.
"Today is the day. Years in the making...," she shared of her novel on Instagram on Tuesday, Nov. 10. "It's things I ruminate on, fixate, miss, cry, regret, re-live and overcome. I love being a weird popstar [sic]. But I'll always be a writer first and foremost. Thank you."
The singer's collection of poems features an array of anecdotes about her personal life, including her experiences with heartache, her family dynamics and allegations of domestic abuse, as well as accusations of sexual abuse.
In the poem titled "Lighthouse," Halsey discussed an unhealthy relationship with an unidentified person. She also alleged that her partner at the time took drugs, writing, "He would stuff his nose with cocaine / for days on end / until the rims of his nostrils / were caked with white."
In the poem, the "Without Me" singer accused her partner of domestic abuse, sharing that "he would put his bleeding hand around my neck" and tell her "'I'm going to f--king kill you.' / And I would believe him."
She wrote that she "would take his hand / off my neck gently / and wrap my arms around his head... / and whisper that it would be okay."
Watch:
Halsey Supports Kanye & Shares Her Struggle With Bipolar Disorder
"Lighthouse" wasn't the only personal poem Halsey shared in her book. In her poem "Stockholm Syndrome PT. I," she compared her relationship to "a hostage situation."
But again, it's unclear who she is referring since the individual wasn't named. She wrote in part, "I know I should, / but I can't leave / you / all alone / somewhere. / I know you don't, / but I still care. / This Stockholm syndrome / might just be the death of me."
"Tornado" touched on similar topics about being with someone who was hurtful. In the poem, she said she could "feel little electric volts / wrapping up and around my wrists / like a spiral staircase / like a static handcuff / holding my hand hostage to your skin."
Axelle/Bauer-Griffin/FilmMagic
In her collection of poems, Halsey never reveals the individuals she's referencing. As fans of the star know, she famously dated G-Eazy, Yungblud and Evan Peters. However, G-Eazy's rep has denied that any of Halsey's poems are about him, telling E! News, "We understand everyone's desire to continually link them for sensationalist purposes, but she did not name any names, so for anyone to speculate is just irresponsible."
She and G-Eazy first sparked romance rumors in 2017 after they collaborated on their hit song, "He & I." The two were in an on-again, off-again relationship but officially called it quits in October 2018.
In January 2019, Halsey and Yungblud confirmed they were dating. But by October of that same year, she was linked to the American Horror Story alum.
However, it appears Halsey is currently single and focused on her career. Her new collection of poems is now available for purchase.