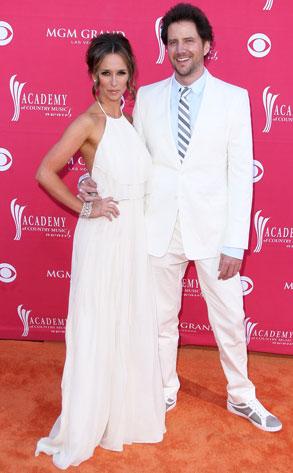 Jason Merritt/Getty Images
Jennifer Love Hewitt and Jamie Kennedy did some shopping the other day at Cartier in New York City.
No, the real-life Ghost Whisperer couple weren't shopping for wedding bands. They bought matching Love Bracelets from the legendary French jewelry house, according to a source.
They even used the tiny screwdriver that comes with each bracelet to fasten them onto their wrists, which has come to symbolize a couple's commitment to each other.
"They then went to Philadelphia to see Jamie's family," the source tells E! News.
And wait till you hear what Hewitt has been doing at some of Kennedy's comedy shows…