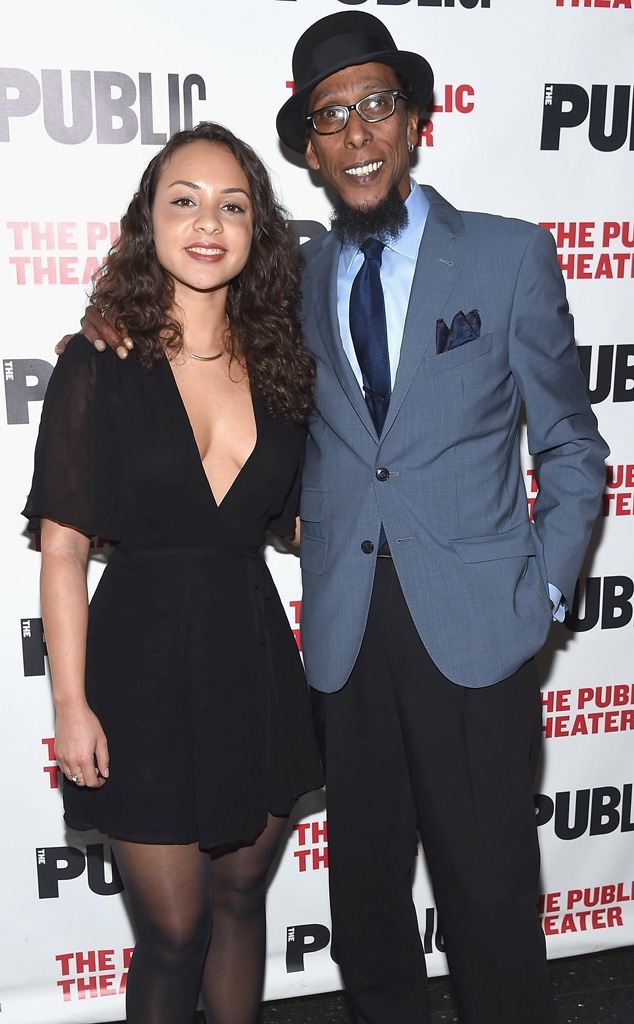 Gary Gershoff/WireImage
A moment to remember! 
Ron Cephas Jones has a lot to celebrate, especially after making history with his daughter Jasmine Cephas Jones. On Saturday, Sept. 20 Ron's role in This Is Us earned him his second Creative Arts Emmy Award for the category Guest Actor in a Drama Series.
Three days prior, the actor's daughter took home her first Creative Emmys Award for her role in Quibi's #FreeRayshawn. Jasmine won in the category Outstanding Actress in a Short Form Comedy or Drama Series.
This marks the first time a father-daughter duo wins an Emmy Award in the same year. Of the history-making moment, Ron couldn't hold back his excitement.
"As a parent, that's the most fulfilling that I could ever feel at the moment this week," he said during the Emmys press room. "I mean, winning another Emmy is icing on the cake, but to see my daughter progress and move into this place of where she's earned an Emmy is beyond words."
"To be honest with you, and I cheer up every time I think about it, that's been the highlight of this whole journey, is to have my daughter following our footsteps and become successful, happy and healthy," Ron continued. "That's a parent's dream. So, as a parent nothing could be finer, nothing."
The This Is Us actor explained that even before Jasmine won an Emmy, he was elated to find out about her nomination.
"I'm always behind her and supporting her, and when we found out she was nominated, I was expressing to her that that's the win in itself," he recalled. "When your work gets acknowledged... the win is sort of an icing on the cake that keeps you humble and keeps you hungry and wanting to continue to do more work."
Moreover, the actor told E! News that he hopes to celebrate the epic milestone with his daughter soon.
"We have to do a Zoom thing at the moment with the family and celebrate. Hopefully, once all this other COVID stuff is behind us, we can get together as a family, sit down at the table and have a wonderful meal and celebrate together," he shared. "Up until now, I have to give a lot of hugs and kisses to the social media platform."
Of the news, Jasmine had the perfect reaction, posting on Twitter, "whhhhhaaaattttt!!!!?????????????????????????????????."
Along with the father-daughter duo's trailblazing moment, Ron's win caused buzz online for an entirely different reason.
During the ceremony, the awards show mistakenly announced The Outsider's Jason Bateman as the winner for the category Guest Actor in a Drama Series. After a commercial break, according to Entertainment Weekly, a title card displayed onscreen and acknowledged the mishap, confirming that Ron was the true winner of the category.
"They announced the right winner and the right slate, but the voiceover was incorrect," according to an announcement that was made in the press room.
Watch:
Jasmine Cephas Jones Talks "#FreeRayshawn" - Emmy Confidential
With the 2020 Emmys only hours away, E! News has you covered. Read all about the awards show here.