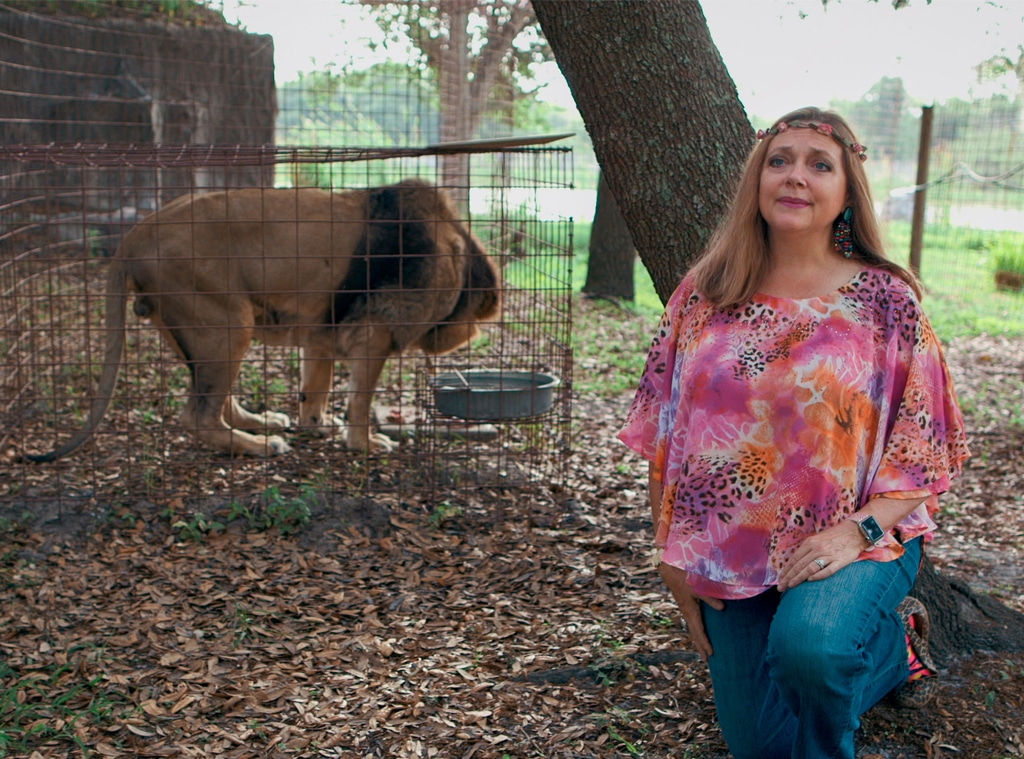 Netflix/Kobal/Shutterstock
Hey all you cool cats and kittens: Carole Baskin is joining Dancing With the Stars.
After the casting announcement was made on Wednesday, Sept. 2, the Tiger King star appeared on Good Morning America to talk about her decision to compete for the mirror ball trophy.
During the interview, the Big Cat Rescue founder admitted her life has "been a nightmare since Tiger King aired."
"Well, Tiger King really glamorized animal abusers and villainized me for trying to stop animal abuse," she said. "So, I felt really betrayed by that. But what amazed me was how many people believed that false portrayal of me without doing anything to find out who I really am."
However, Baskin said she hopes to turn this around.
"The biggest thing for me is that the longer my partner and I can stay in the running and in the competition, it will keep the cats forefront in the viewers' eye and to me," she continued. "And to me, that was where Tiger King missed the ball. It really should have been focused on the animals. And so, I'm hoping Dancing With the Stars will do that."
Baskin has slammed the Netflix series before. She's called it "salacious" and "sensational" and has insisted she had "nothing to do with" the disappearance of her ex-husband, Jack "Don" Lewis, an unsolved mystery that was brought up in the series. She's also never been charged in relation to Lewis' disappearance and authorities have not named her as a suspect.
Meanwhile, directors Eric Goode and Rebecca Chaiklin have defended Tiger King, telling the Los Angeles Times Baskin "certainly wasn't coerced" into talking about the topics she discussed on the series.
In addition to hoping to change the public's perception, Baskin is aiming to give the dancing competition her all. 
"I am competitive, but I'm competitive with myself," she said on GMA. "I want to do the very best that I can possibly do."
Watch:
"Tiger King": Where Is Carole Baskin Now?
Also dancing their way through season 29: Johnny Weir, Charles Oakley, Nev Schulman, Nelly, Jesse Metcalfe, Jeannie Mai, Justina Machado, Skai Jackson, Monica Aldama, Vernon Davis, Kaitlyn Bristowe, AJ McLean, Chrishell Stause and Anne Heche.
Fans can see the stars' steps starting Monday, Sept. 14 at 8:00 p.m. ET on ABC.