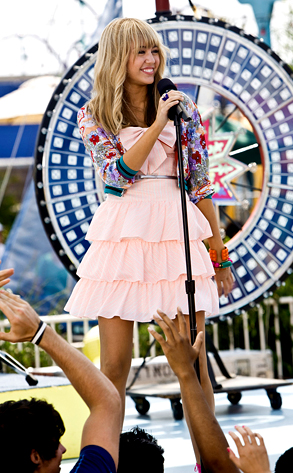 Disney Enterprises, Inc.
Trend-alert update: Tween girls—still powerful; Hannah Montana—still potent; Miley Cyrus—her world, welcome to it.
Cyrus' Hannah Montana: The Movie scored an estimated $34 million at the weekend box office, blowing past Fast & Furious and blowing away projections.
"What she pulled off here, based on tracking, is amazing," Disney distribution president Chuck Viane said today. "It's a tribute to her and her fan base."
Drilling down into the numbers:
• A regular, old 2-D comedy, Hannah Montana: The Movie took in more in its Friday-Sunday debut than last year's Hannah Montana concert movie—or February's Jonas Brothers concert movie—did at 3-D prices.