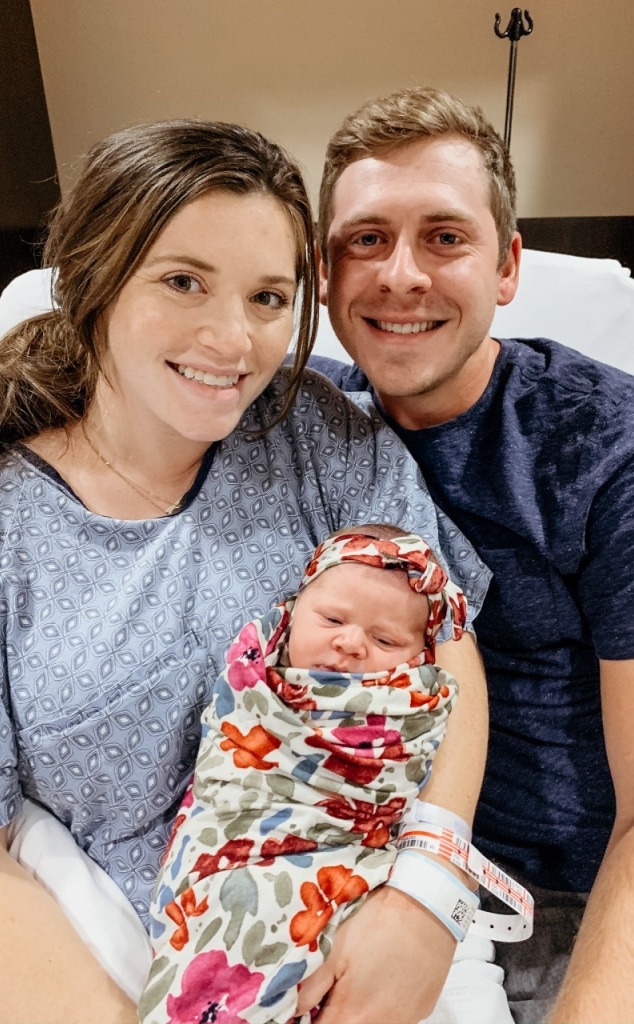 DuggarFamily.Com
The Duggar family has grown once again!
E! News can exclusively confirm Joy-Anna Duggar welcomed a baby girl with her husband Austin Forsyth on Friday, Aug. 21.
"To say my heart is full is an understatement," Joy-Anna shared with E! News. "We have been dreaming of this day and are so happy to announce that our baby girl arrived August 21st at 2:12 p.m. weighing 8 lbs., 5 oz. and is 19.5 inches long! She has the best personality, is easy going and loves to be held! She has her nights and days mixed up, but honestly, I love it!"
The proud mom continued, "Getting to spend that quiet, quality time with her through the night has been SO special! We are grateful for all the love and prayers that have come our way during this pregnancy."
E! News has learned the baby was born without complications. In addition, Joy-Anna and her daughter are doing great.
Watch:
Pregnant Celebrities 2020: See Which Stars Are Currently Expecting
Back in March, the Counting On stars first announced that they were expanding their family. In fact, Joy-Anna chronicled every step of the pregnancy in a YouTube video including the moment she told her husband she was expecting.
"I cannot believe it. If it's true, I'm shocked. I'm not as scared as I thought I'd be after miscarrying at 20 weeks," Joy-Anna shared at the time. "I thought I was going to be so nervous, but I'm not. I'm excited. It's crazy."
"We're super excited, nervous and thankful all at the same time," she added.
Catch up with Joy-Anna, Austin and the entire Duggar family on TLC's Counting On airing Tuesday nights at 9 p.m.