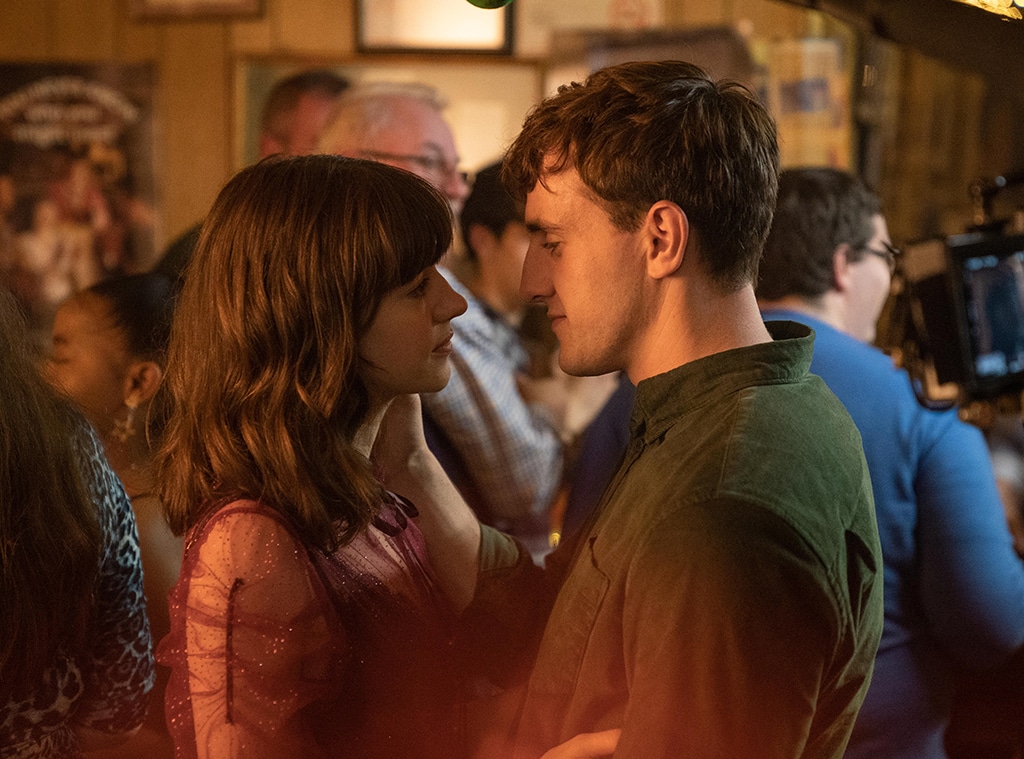 Hulu
It's been more than three months since Normal People left us hanging, and so we've spent three months thinking about what might happen next. 
When last we saw Connell (Paul Mescal) and Marianne (Daisy Edgar-Jones), he was planning to move to New York and she was planning to stay in Ireland, and they had decided they'd be OK anyway. It was a fitting ending for this endlessly will-they-or-won't-they couple but not exactly the satisfying conclusion fans were hoping for. 
In a new podcast for the Hollywood Foreign Press Association, Mescal was asked about his thoughts on what might happen next for Connell and Marianne, and it turns out that there were "loads of conversations" on this very topic on set. 
"My opinion kind of changes with the breeze in the sense that I think he goes to New York," Mescal said. "I think Connell is not somebody who's particularly well-equipped to exist in New York, but I think that him being so drastically out of his comfort zone will allow him to really focus on his identity as a writer. I think he will, at some point, start to thrive in New York." 
In Mescal's mind, Connell could become a great novelist. 
"I think he is somebody who has the potential to be a really, really brilliant writer," the actor shared. "I think he's got all those kinds of attributes, these kinds of private...he wouldn't mind kind of locking himself off from the world to write his first novel, second novel, third novel." 
But what about Marianne? 
"Of course there's the question of where do him and Marianne fit in? And this is the tricky one. I don't know," he said. "I think there's probably room for another major relationship in his life, potentially not with her, and likewise with her." 
Mescal admitted he was making this up on the spot, but he didn't think either Connell or Marianne would have an easy time with other relationships either. 
"I think that they will cause a lot of hurt to their potential partners before they end up being back together, because fundamentally I believe that they will...see what's in front of them, and commit, and that's what I like," he said. "I don't think it would be an easy five to 10 years." 
Watch:
Necessary Realness: 2020 Emmy Snubs & Surprises
So not the best news, but it does sound like there's enough there for a sequel! Author Sally Rooney hasn't written one yet, but if she does, Mescal said he would "absolutely" want to play Connell again.
"Connell is a really interesting, exciting character to play from any actor's perspective, and yeah, he is somebody that I would like to play again," he said. "That's not to say that I ever well, but hypothetically yes." 
Rooney, like Mescal, is nominated for an Emmy for Normal People this year, so maybe a win or two would help convince her to make this sequel happen! 
Normal People is available to stream on Hulu.