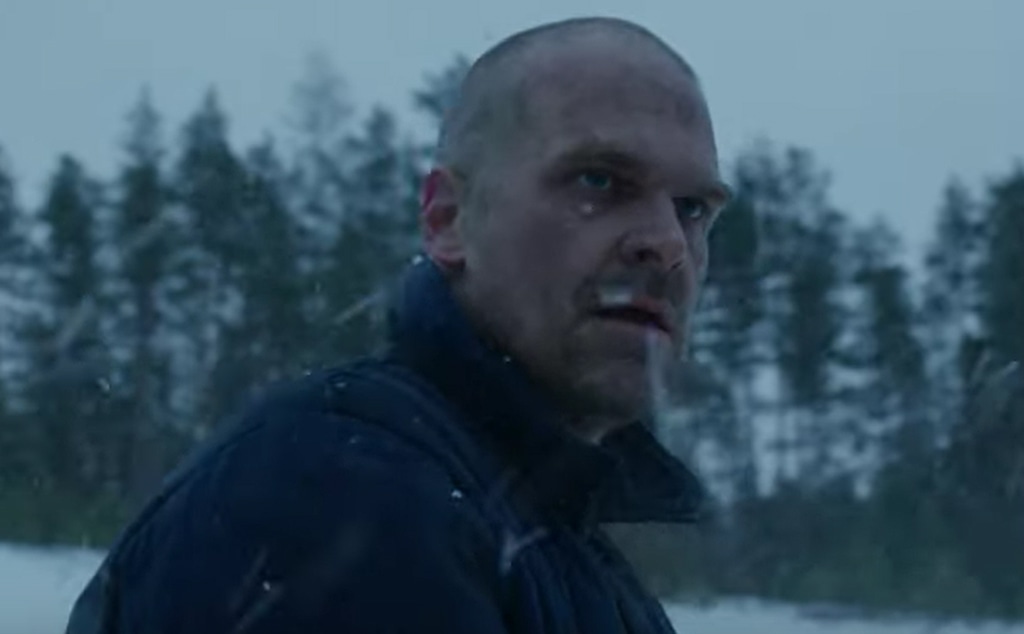 YouTube/Netflix
Stranger Things is not going anywhere anytime soon—other than Russia, of course. 
While Matt and Ross Duffer, the creators of the Netflix drama, have previously guessed that they might say goodbye to the hit show after four seasons, they confirmed in a new interview that season four will not be the end for the kids of Hawkins, Indiana. 
"Season four won't be the end," Ross Duffer told The Hollywood Reporter. "We know what the end is, and we know when it is. [The pandemic] has given us time to look ahead, figure out what is best for the show. Starting to fill that out gave us a better idea of how long we need to tell that story." 
In even more good news, Matt confirmed that all of the season four scripts are ready to go.
"For the first time, we have all the scripts written and we're able to look at it as a whole piece and make adjustments," he said. 
Now for the less good news. 
Filming on season four had barely begun when it had to stop due to the coronavirus pandemic, and it has not yet resumed. Production in Atlanta is tentatively slated to start back in September, and there's no word on a potential release date, meaning the wait for season four could still be quite long. 
Season three was released around the Fourth of July in 2019 and is arguably the best installment of the series. Most of the action centered around a gigantic, incredibly '80s mall and ended with many changes: Chief Hopper (David Harbour) was presumed dead in an explosion, so Joyce (Winona Ryder) moved her family and Eleven (Millie Bobby Brown) out of Hawkins. 
Watch:
Noah Schnapp & Gaten Matarazzo Are Tight-Lipped About "Stranger Things"
We now know that Hopper is not dead and is actually imprisoned in Russia, but we don't know a whole lot about what comes next, other than some cryptic things Harbour had to say in a Deadline interview earlier this summer. 
"Hopper is the American in that Russian prison, and to me, what happens in this season—first of all it's very epic and very big in a Stranger Things way," he said. "There's monsters, there's horrors, there's scares, there's also like great Indiana Jones-type action, but also we get to see some of Hopper's really deep backstory that we've hinted at with the boxes in season two, and I'm really excited to let people see these really deep colors in him. Each season we see a different side of him, and last season he was sort of wacky...now I think he's painted in a bit of a darker palette and he's able to express some of these really deep things in him, which we haven't really known yet. It's been hinted at, but we don't really know." 
While we wait for season four, we soon get to find out if season three will win any of the eight Emmys it's nominated for this year, including Outstanding Drama Series.