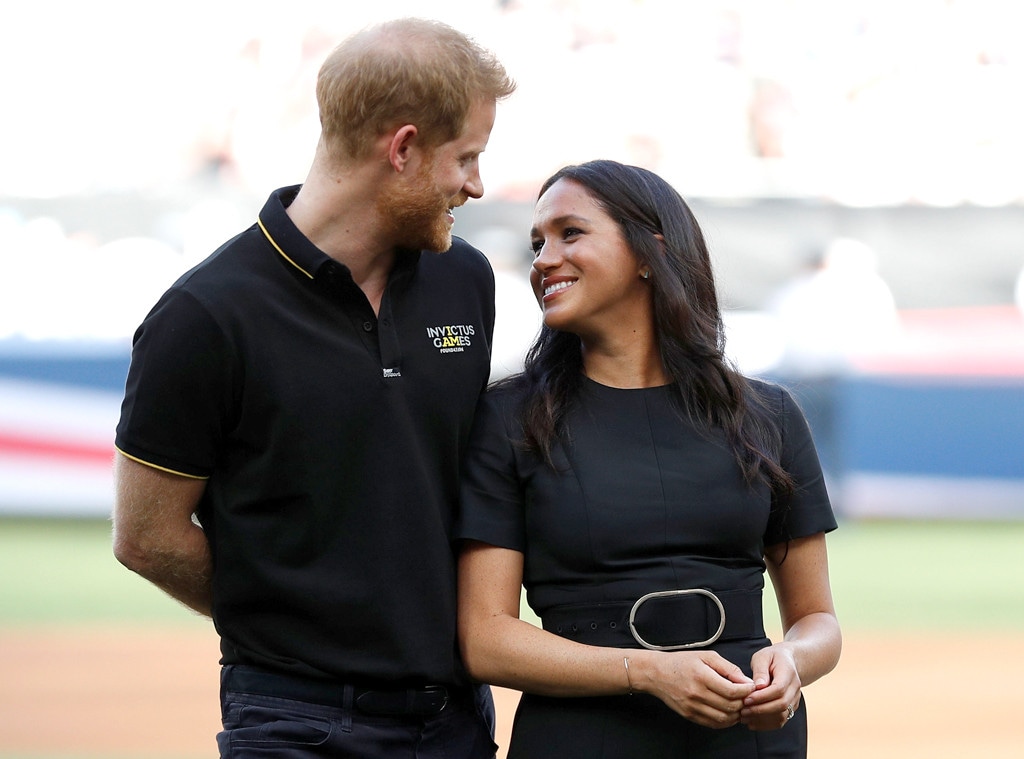 Peter Nicholls/PA Wire
The name of Meghan Markle and Prince Harry's adopted dog has finally been unleashed.
Back in August 2018, the newly married couple decided to expand their furry family by rescuing a black Labrador. Fans of the former Suits star know she was a proud dog mom to Bogart and her beagle named Guy.
So news of the couple's rescue in 2018 quickly sparked interest, however, the name of their little pup has remained a mystery...until now.
The pair's black lab's moniker is Pula, according to People—who obtained an exclusive excerpt from the new tell-all book by royal reporters Omid Scobie and Carolyn Durand, Finding Freedom: Harry and Meghan and the Making of a Modern Royal Family.
As if that weren't sweet enough, the pup's name actually holds a special meaning.
Pula is the official currency of Botswana. As the royal reporters point out in their new book, Harry took Meghan to Botswana when they were a year into their relationship. The book also notes that Pula means "rain" in Setswana. Because rain is very scarce in Botswana, it's seen as valuable and a blessing.
Fans might recall that Harry celebrated Meghan's 36th birthday with a trip to Africa. According to a source at the time, that marked the first time the royal family member introduced his circle friends to the actress.
"They just want to get really close to the animals and the people," our insider said of their getaway.
If anything, the pair's spontaneous trip to Botswana proved to be significant. In a recent excerpt from Finding Freedom, the authors revealed that the duo "were each already dancing around the idea that this just may be a forever thing."
Following their trip, the two found themselves saying, "I love you." However, as the authors explained, Meghan and Harry kept that part of their romance tight-lipped and only shared how committed they were with a close group of people.
Around this time, when Harry was falling for the former Suits star, the new book sheds light on how Prince William allegedly reacted to his brother's relationship.
"Don't feel like you need to rush this," William expressed to Harry, according to sources cited in Finding Freedom, in which the excerpt was first published on The Sunday Times. "Take as much time as you need to get to know this girl."
According to the book, Harry took offense to his older brother referring to Meghan as "this girl."
"Harry was pissed off...Pissed off that his brother would ask such a thing. Some felt it was an overreaction. But then, this sums them up as people—William, the calm and rational one, and Harry, who can't help but take things far too personally," a source described in the new book.
A spokesperson for Harry and Meghan told E! News, "The Duke and Duchess of Sussex were not interviewed and did not contribute to Finding Freedom. This book is based on the authors' own experiences as members of the royal press corps and their own independent reporting."
Finding Freedom is set to publish on August 11 in the U.S. From the released excerpts, it's already proving to be a page-turner.