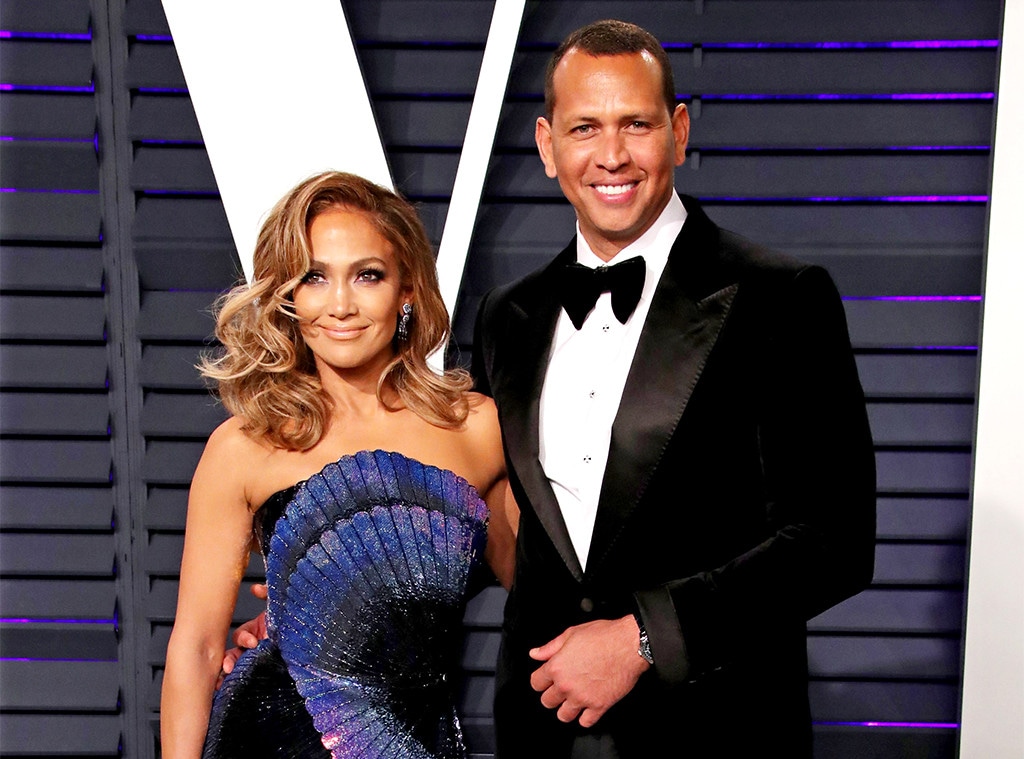 Matt Baron/Shutterstock
It's Jennifer Lopez's day to celebrate!
The music superstar turns 51 today, and Alex Rodriguez wouldn't dare let the day go by without sending his "Macha" some love on social media.
"Happy Birthday, Macha!!!" A-Rod captioned a montage of the couple's sweetest moments set to Dean Martin's "Volare." "Every moment with you is magical. You are the greatest partner, the best mom, the most amazing performer. A role model. A hero. An inspiration. I'm so proud of you. I love you so much!"
The birthday girl replied in the comments, "Omg!! I love you and feel so blessed today to have you to celebrate with my baby!!"
In honor of the "El Anillo" performer's birthday, fans submitted personalized messages to their idol for a video that was shared to Jennifer's Instagram. "Thank you so much for all of your beautiful birthday wishes!" she gushed. "As I watch and read through all of them, I can't help but think how I spent my last birthday with so many of you last summer celebrating and how this year is so different. But what's the same is I still feel the love from all of you and I hope you feel it too! Even though the world has changed so much, here is something that never will: I love you, I love you, I love you!!! It's mah birthday!!!"
Had it not been for the coronavirus pandemic, J.Lo and A-Rod would be married this summer. 
E! News confirmed in May that the A-listers pressed pause on their nuptials, which were set to take place in Italy. 
Watch:
Jennifer Lopez & Alex Rodriguez Officially Postpone Wedding
"I'm a little heartbroken because we did have some great plans," the World of Dance judge shared on Today. "But I'm also like, 'You know what? God has a bigger plan.' And so we just have to wait and see. Maybe it's gonna be better. I have to believe that it will be."
With Jennifer unable to say "I do" for the foreseeable future, we're certain Alex made her birthday extra special.