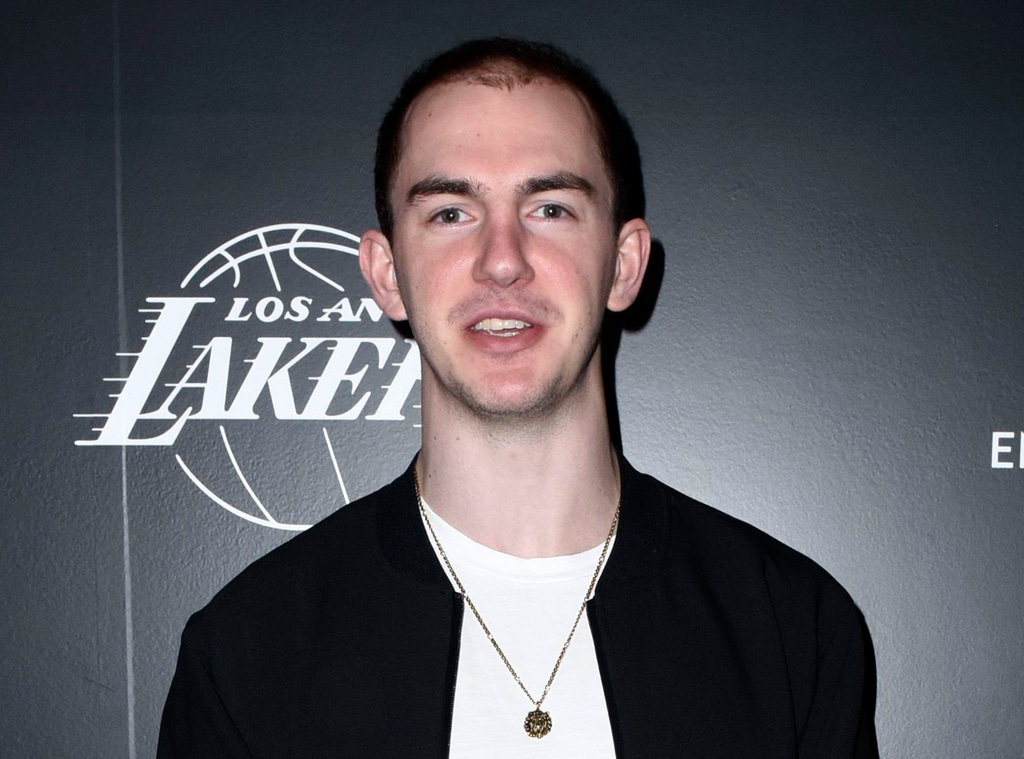 Vivien Killilea/Getty Images for First Entertainment
L.A. Lakers star Alex Caruso is putting his health first amid the Coronavirus pandemic.
The NBA player opened up to ESPN about his decision to skip his older sister's wedding, which took place over the weekend outside of Austin, Texas.
Originally, Alex planned to attend Megan Caruso's ceremony. As he put it, "Megan is as close to my No. 1 fan as anyone could get."
However, as his sister's wedding date approached, he contemplated going, especially with the NBA season scheduled to resume on July 30 in Orlando, Fla. and the COVID-19 outbreak surging in Texas.
Megan's wedding would take place indoors with over 100 guests expected to attend, Alex told the ESPN. He did bring up his family event to Frank Vogel, the L.A. Lakers coach, and Rob Pelinka, the vice president of basketball operations and general manager, who both approved his request to attend.
"The worst-case scenario is that the virus is dormant inside me, I get cleared, and I'm around the whole team," he thought at the time.
According to ESPN, Alex would've needed to quarantine in Orlando after returning from his sister's wedding. He said he hoped that would only last for four days.
The NBA's health and safety guidelines in the bubble, as the outlet noted, allows players to quarantine for that time period if they get approval to leave under "extenuating circumstances," which include weddings and family events.
While Alex did receive approval, NBA staff told him he would likely need to quarantine for 10 days because of Texas' COVID-19 spike.
Watch:
Coronavirus Survivor Details COVID-19 Experience
Alex explained that he outweighed the pros and cons of traveling to Texas and even reached out to LeBron James and Anthony Davis to make sure they were on board with him attending his sister's ceremony.
"They supported my decision either way," the L.A. Lakers star shared. "They also helped me realize how important I am to what we are trying to do here, now that [Avery Bradley] didn't make it and [Rajon Rondo] hurt his hand. There is some added responsibility."
He added, "They had my back. I felt genuine support from the organization."
Two days before his sister's big day on July 18, Alex decided it was best for everyone if he skipped it all-together. While he wasn't able to FaceTime his family during the ceremony due to bad reception, he pointed out that people weren't exactly following CDC guidelines.
"There were some people that should have had masks on that didn't," he said. "I would say 75 percent of the people had them on. Texas and Florida—they can kind of be their own countries at times. Some people just like to do their own thing."
The NBA star has no regrets, though. He told ESPN he's at "peace with his choice."
"If I was on a team that didn't have title aspirations—a team trying to hold on to the No. 8 seed or something—it might have been different," he added. "But we have worked too hard."