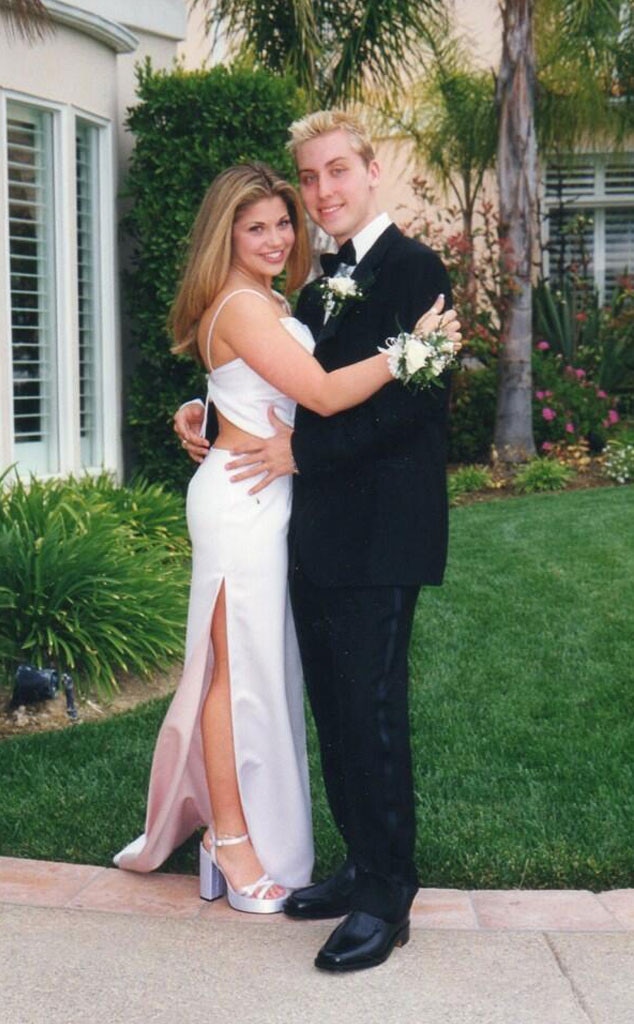 Twitter
Lance Bass and Danielle Fishel are taking a trip down memory lane. 
On Monday, June 29, the former Boy Meets World actress went on the star's podcast The daily Popcast with Lance Bass and spoke about what the two have been spending their time during the lockdown due to the coronavirus crisis but the two also got into reminiscing about Fishel's acting career and about the one time they went to prom together. 
"How does it feel to be known as a character that transcends so many generations?" the former NSYNC band member asks Fishel.
"It feels pretty good because never in a million years could I have predicted what the show was going to end up meaning to people over the years," the actress, who's famously known for her portrayal of Topanga in Boy Meets World. "Like when we did it in the 90s, you know, there was no social media. None of that instant feedback that you get now."
Fishel expressed that ultimately, she feels "really lucky" for how well the show has resonated with many people across different generations. "I just reap the benefits of playing such an amazing character," she added. 
And looking back on that era, Bass described it as having "a lot of fun back in the day." He also shared a little bit about how the two met and their time together as a couple. 
"Of course, we bonded immediately and you know, fell in love immediately," Bass said, looking back at the night to when the two first met at an event. "I don't know if I've told you the story about the next day, after I met you."
As fans may recall, the two dated briefly during high school and Bass accompanied Fishel to her senior prom.
"I remember being in a hotel room, and me and Justin Timberlake were sharing a room for some reason and I remember... I had to leave the first voicemail for you so I got your number and I swear it took me about 45 minutes to figure out exactly what to say, so I didn't sound too, like, 'I'm trying too hard.'" 
After, Bass spoke to Fishel about how she felt when he came out as gay. The star publicly came out in a cover story for People magazine in 2006.
Watch:
Danielle Fishel on THAT Wedding Episode: E! News Rewind
"As a straight girl, this happens so many times to girls in high school, dating someone who ends up being gay, how was that for you to find out about that?" he asked. "Did you feel bad about having that relationship?"
"No," Fishel said. "You know, right from the beginning... so I had heard rumors that you were gay before you ever told me yourself. And all I felt at the time, was this feeling of, 'I hope that he isn't not telling me because he thinks that I won't accept him.' Like, I had this feeling of, 'Gosh he hasn't told me that. And I would be so loving and I hope that he knows that.'"
Fishel added that she hoped Bass never felt that he wasn't "safe" to open to her about this. 
The two then talked about when Bass personally came out to Fishel. "Around the time that you came out publicly, you had a... I think it was a Halloween party, and I went to your house and you pulled me aside. Do you remember any of this? You pulled me aside and you told me, and I just said, 'Lance, it's totally okay.' And we hugged, it was great."
"I always knew you would completely accept me," Bass responded. "But you know, for someone being that young and going through that and being so closeted and not telling one person. It's just embarrassing. You don't want people to know because you're just so embarrassed about being gay at that point. It was a different time, you know."