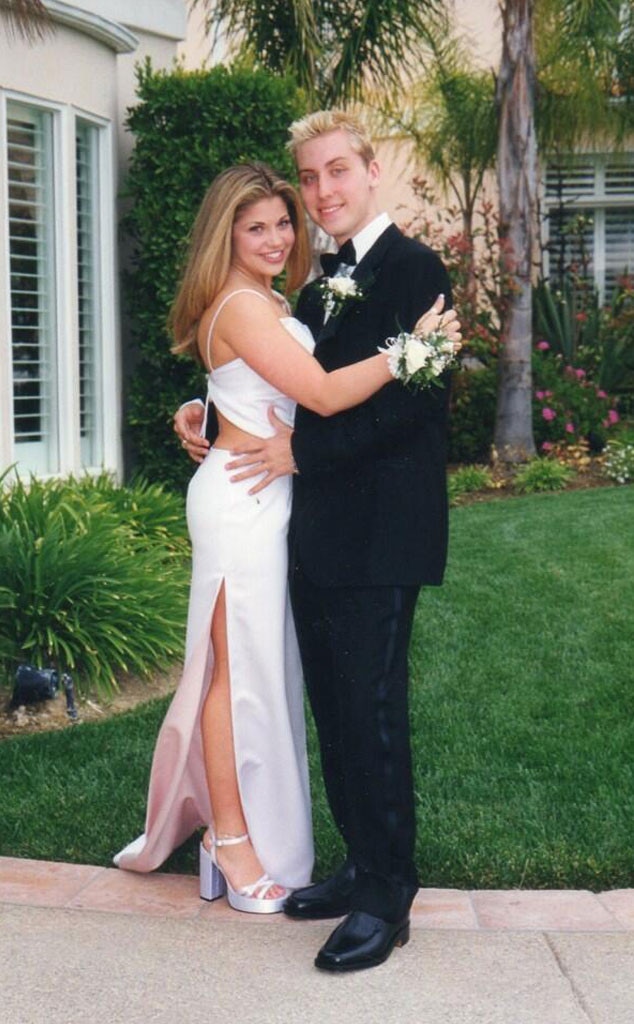 Twitter
This just might be one of the greatest throwback Thursday pictures ever.
The photo from former Boy Meets World star Danielle Fishel's senior prom with then-boyfriend Lance Bass (do you remember when they dated?!) has surfaced on the internet, and it's just a doozy!
Between her metallic pumps and two-piece gown, and Lance's spikey hair and frosted tips, we've instantly time-traveled back to the '90s. 
Fishel even shared how she asked Lance to her prom in her new video blog for TooFab, telling fans that Bass first declined because he was supposed to be in Japan with the guys from *N Sync, but a week later, flipped the script.
"I got 3 dozen roses in the mail with a card that said 'Plans have changed, I'll be in town, can I take you to prom? Check Yes or No' and there were 2 little boxes."
So sweet! It's too bad those two didn't work out.