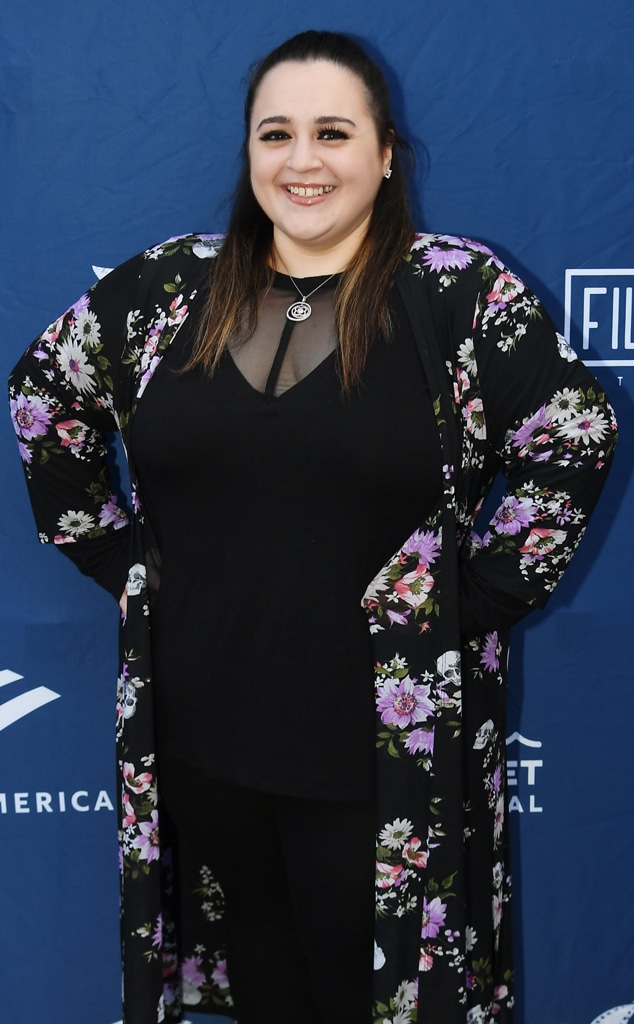 Nicholas Hunt/Getty Images for the 2019 Nantucket Film Festival
Nikki Blonsky is coming out. 
Amid June's Pride Month, the Golden Globe-nominated Hairspray actress shared an announcement on social media to the tune of Diana Ross' "I'm Coming Out."
With the iconic song playing in the background, Blonsky danced and lip-synched outside to the hit in a video posted to TikTok. 
"Hi, it's Nikki Blonsky from the movie I'm Gay! #pride #imcomingout #hairspray," she captioned the video. 
Blonsky was showered with support on social media following her announcement. "A gay icon in 2007 and even more so now in 2020," one tweet read. "I'm so happy for you bb."
Another tweet declared, "The best news to come out of this awful year!"
Last year, the 31-year-old confirmed to E! News that she was happily in a relationship. 
"I am the happiest I've ever been in my current relationship," the star said at the time. "[I] am excited for the future, both personally and professionally."
While it's unclear if she is still in that relationship, Blonsky has been connecting with fans on social media amid the coronavirus pandemic thanks to her podcast, Nikki Nights, and Instagram posts. 
And, if fans are in need of some Hairspray nostalgia, they can check out Blonsky's latest Instagram Live Q&A. 
Overall, the star is getting many celebratory shout-outs this Pride Month. 
As another fan tweeted at the actress, "Happy #Pride to my queen, a true gay icon @NikkiBlonsky."