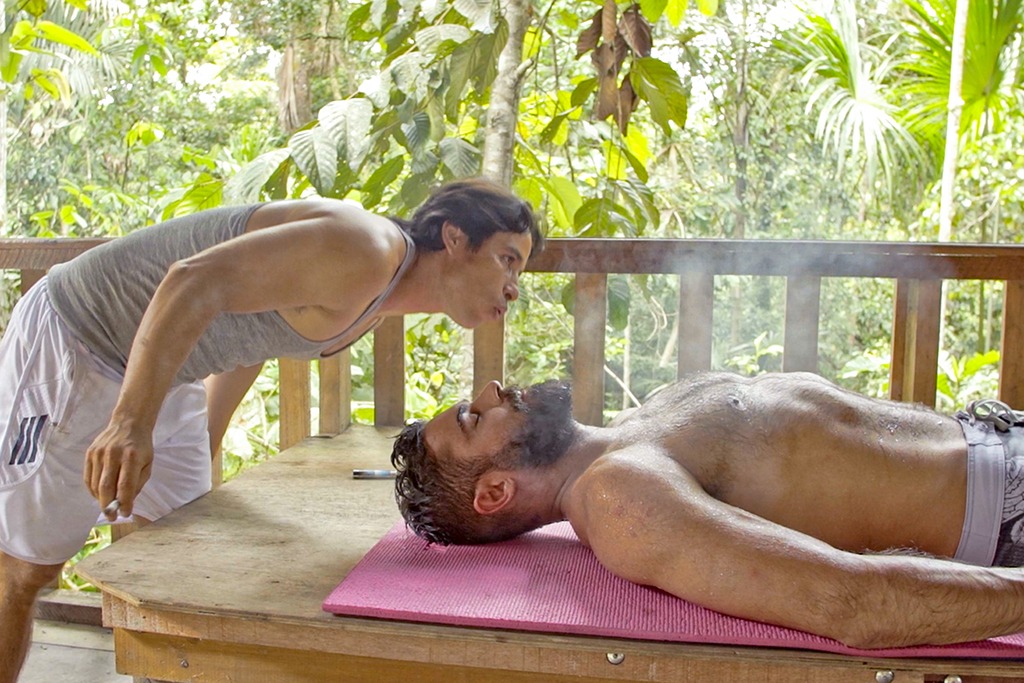 Netflix
Zac Efron is a man on a mission. The Hollywood heartthrob packed his bags and traveled the world with wellness expert Darin Olien for Netflix's Down to Earth with Zac Efron, all in an effort to learn about sustainable ways to live.
"We are traveling around the world to find some new perspectives on some very old problems," Efron says in the trailer for his new series, seen below. "Food, water and energy are all the main staples of modern life."
In his quest to discover what it means to make a difference in sustainability, Efron traveled to France, Puerto Rico, Iceland, London, Costa Rica, Lima, Sardinia and Iquitos.
The new trailer features The Greatest Showman star encountering the community fart bag. "It burns like the Olympic torch," Efron laughs in the trailer.
In addition to exploring the science and innovation of it all, Efron promises viewers will see him eating, "really, really well." Just look at him eating that dung-smoked food—and making pasta.
"I'm so happy that I'm eating carbs again," he says.
Watch:
Zac Efron Reportedly Rushed to Hospital for Deadly Bacterial Infection
"We need to start rethinking how we consume everything, from our food to our power," Efron says in a voiceover. "Change has to start somewhere. Maybe it's time we all change."
Click play on the trailer above to see Efron in a number of adventurous situations, including a hot spring, getting covered in some type of tarp and so much more.
This is just one of two reality shows Efron made. He also has Killing Zac Efron for Quibi, the mobile-only streaming platform. No premiere date for that adventure series with Efron surviving in a remote jungle has been announced.
Down to Earth with Zac Efron premieres July 10 on Netflix.