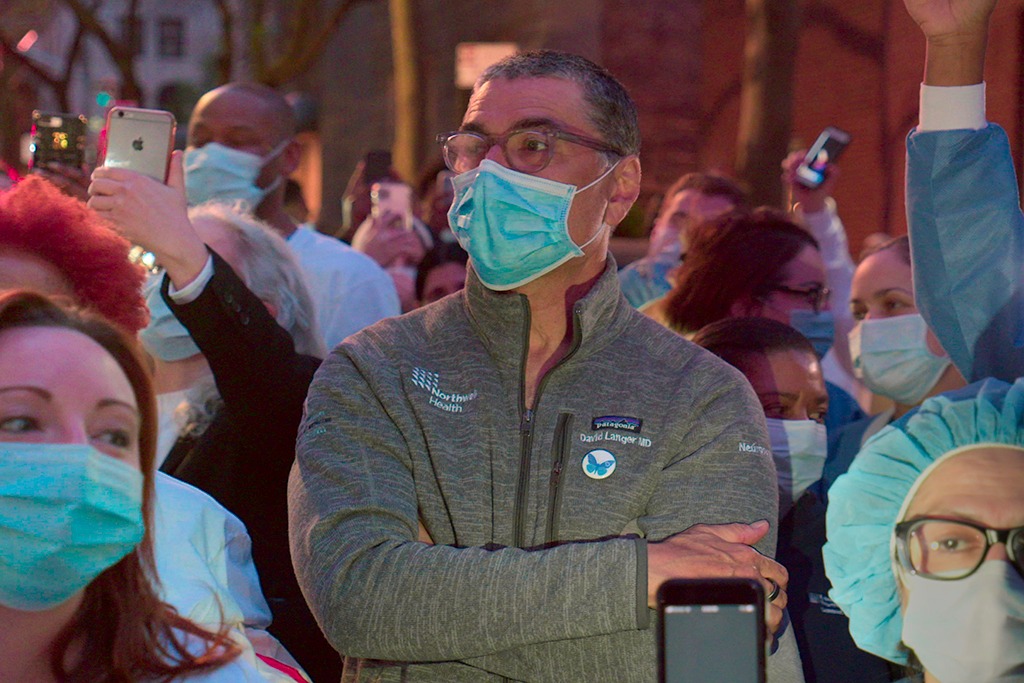 Netflix
Lenox Hill is back with a special—and incredibly timely—episode. The Netflix docuseries following four doctors in New York City's Lenox Hill hospital premiered June 10 and will drop a new episode on June 24 documenting the coronavirus outbreak in New York City.
The ninth episode features the doctors as they band together in the midst of the global pandemic to treat patients while the city around them begins to shut down. Appropriately titled "Pandemic," the new episode will highlight "the daily sacrifices healthcare heroes have made to provide care on the frontlines of a continuing global crisis," Netflix said.
"We had the privilege of getting to know these doctors when filming this series and we felt a deep responsibility to continue to share their stories as they navigated this unprecedented and life-changing situation," Ruthie Shatz and Adi Barash, executive producers and directors of the series, said in a statement. "With this special episode, we wanted people to see the impact this pandemic had, and is still having, on our hospitals and healthcare workers through the eyes of people on the frontlines."
Get a look at the new episode and the harsh realities of coronavirus pandemic in the trailer above.
"Healthcare has suddenly taken a new role in our daily lives in a way that I haven't seen in my lifetime, and I look forward to having the world see healthcare from our unique perspective—one full of sacrifices, all made in the hope that we can make the world better for others. Lenox Hill will hopefully become a tribute not only to the lives and times of healthcare workers, their patients, and their families, but also to the resiliency and uniqueness of New York City," Dr. Langer said in a statement before the show premiered.
Lenox Hill's "Pandemic" drops on Wednesday, June 24 on Netflix.