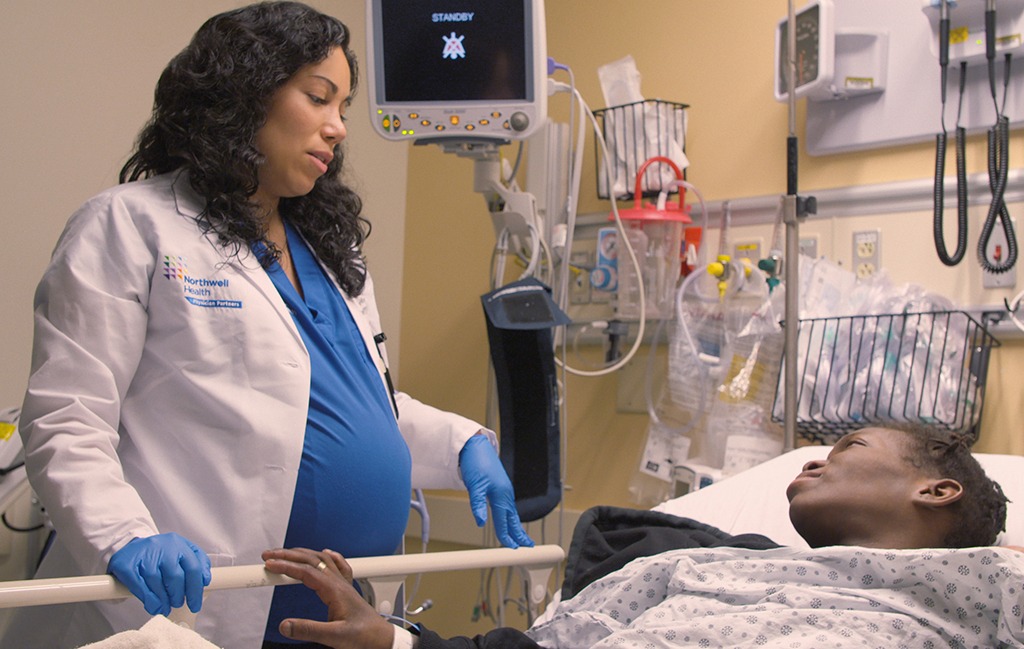 Netflix
Could this Netflix docuseries come be any more timely? Lenox Hill, a new series that follows four doctors—two brain surgeons, an emergency room physician and the chief OBGYN resident—as they navigate working at New York City's renowned Lenox Hill Hospital.
While seeing life and death and those who stand on the front lines might not be the kind of entertainment many want to watch during a global pandemic, the show aims to provide an unflinching eye at the struggle these doctors go through to balance it all in their personal and professional lives, as well as the journey of patients.
The eight 50-minute episodes premiere June 10 and were directed by Adi Barash and Ruthie Shatz.
Get a glimpse at Lenox Hill below.
"Healthcare has suddenly taken a new role in our daily lives in a way that I haven't seen in my lifetime, and I look forward to having the world see healthcare from our unique perspective—one full of sacrifices, all made in the hope that we can make the world better for others. Lenox Hill will hopefully become a tribute not only to the lives and times of healthcare workers, their patients, and their families, but also to the resiliency and uniqueness of New York City," Dr. David Langer, the chair of neurosurgery and one of the subjects of the series, said in a statement.
Watch:
Teachers Share Uplifting Messages to Students Amid Coronavirus
Dr. John Boockvar, vice chair of neurosurgery, emergency physician Dr. Mirtha Macri, and Dr. Amanda Little-Richardson, chief resident of obstetrics and gynecology, are also Lenox Hill subjects.
"The series humanizes physicians and allows people to see the hard work, dedication, passion and sacrifice we give to our jobs—not for money, but because we genuinely want to help people. As physicians, we recognize the leap of faith our patients take by allowing us to provide care. We respect our patients, and see them as individuals deserving of respect and excellent care," Dr. Little-Richardson said in a statement.
Lenox Hill premieres Wednesday, June 10 on Netflix.