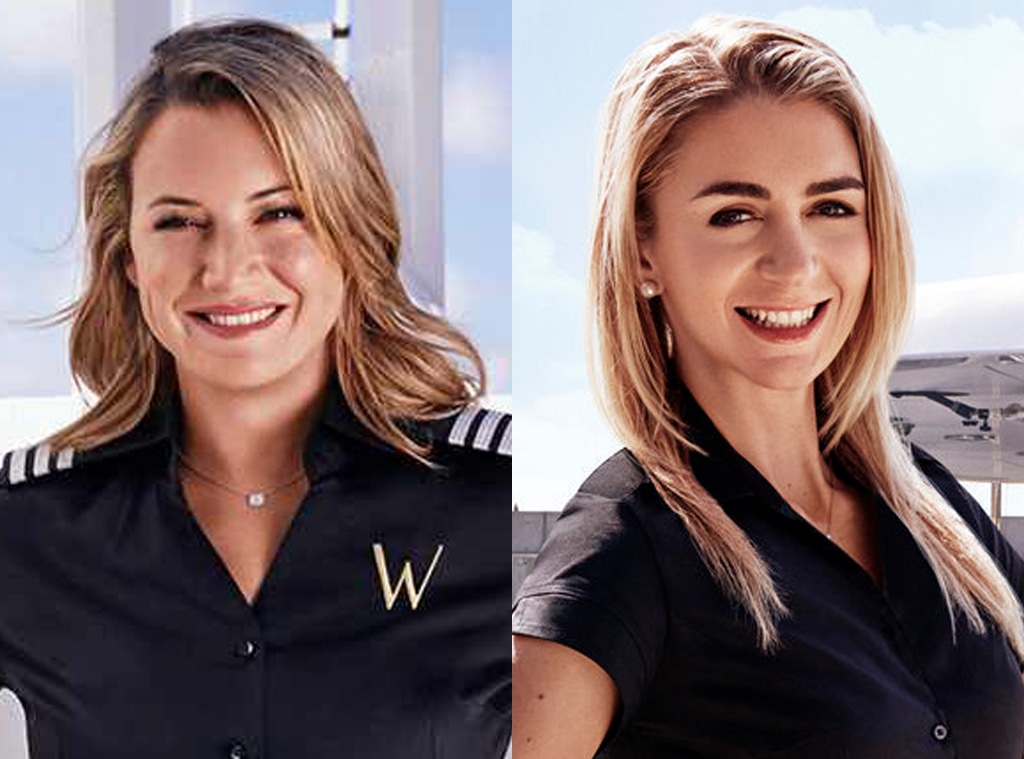 Karolina Wojtasik / Laurent Basset/ Bravo
Lara Flumiani is MIA.
In this exclusive clip from Monday's all-new Below Deck Mediterranean, chief stewardess Hannah Ferrier struggles to locate the Italian stewardess under two hours out from their next charter. As the two have already butted heads, Hannah is understandably panicked as she can't find Lara anywhere on The Wellington.
"Where's Lara?" the chief stew asks Lara's bunkmate .
"I don't know," Jessica More responds.
This response rattles Hannah, who asks Jessica to clarify her comment. "I don't know, I just saw you come up," the 3rd stewardess explains. "I thought maybe you guys were talking."
After Hannah says she hasn't "seen her," she walks away more panicked than before.
"What the f--k," she says through a grimace.
With only an hour and a half until their charter, Hannah begins calling for Lara over Walkie Talkies. Meanwhile, deckhands Alex Radcliffe and Robert Westergaard keep themselves busy by cleaning the yacht and comparing famous female celebrities.
"Lara! Are we playing hide and seek?" Hannah murmurs as her hunt continues.
It's safe to say that Hannah searches for Lara everywhere as she looks in the laundry room, kitchen, etc.
"I can't find her," a stunned Hannah declares.
In typical Below Deck Med fashion, Captain Sandy Yawn calls for the crew's attention ahead of the upcoming charter.
"All crew, all crew, we have a charter and it starts at noon," Captain Sandy states over the wire. "Is everybody up?"
With Lara still missing in action, Hannah has to call out to Captain Sandy on the Walkie Talkie.
"What the f--k is going on?" the baffled chief stew remarks while waiting for a response from Captain Sandy and Lara.
Will Lara show up in time for the charter? For that answer, be sure to catch Monday's all-new episode.
Below Deck Mediterranean airs Mondays at 9 p.m. on Bravo!
(E! and Bravo are both part of the NBCUniversal family.)