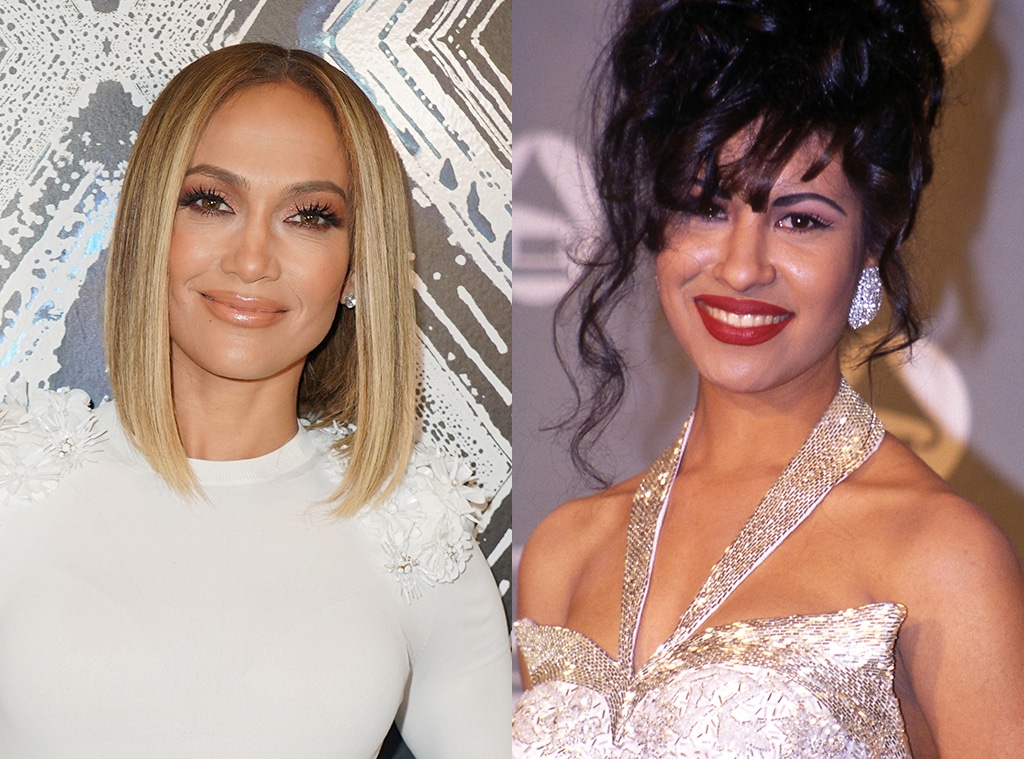 Getty Images
News you'll want to do the washing machine to!
Believe it or not, but this Saturday marks the 23rd anniversary of the beloved film, Selena. As many know, Jennifer Lopez portrayed the late Tejano singer Selena Quintanilla.
In honor of the movie and the legendary singer, J.Lo shared a touching tribute on social media. Making the homage even more significant? March 31 marks the 25th year of Selena's tragic and untimely passing.
"Join me today in #CelebratingSelena," Lopez captioned her social media posts, alongside a 3-minute video that honored the La Reina de Tejano. "I can't believe it's been 23 years since this incredible movie came out and 25 years since her passing."
J.Lo added, "Selena was such an inspiration to me and I was so lucky to be chosen to play her. As an artist, this movie truly was an experience I'm going to remember for the rest of my life. Please share your memories of Selena and the movie with me below."
In the 3-minute video, Lopez shared throwback interviews of her honoring Selena and clips from the film.
Watch:
Jennifer Lopez Talks Breaking Financial Barriers at 1998 Globes
"I just go right back to the beginning of the movie and the first day of shooting, and really trying to find the essence of who she was," Jennifer said in the video clip. "She was an artist and she was singing by the time she was 9 years old or younger."
She explained that a lot of "studying" went into her role of portraying the Texas native. "Learning how she sang, all her mannerisms, how she danced... that became really important," Lopez expressed.
For the Hustlers actress, this movie forever changed her life.
"God sent me that role for a reason," Lopez can be heard saying in a separate interview. "So I could always have her as an inspiration."
Last April, Jennifer opened up about playing the late Mexican American singer and how she prepared for the movie.
"It was a beautiful time in my life and it taught me so much about life," the World of Dance judge said on Apple Music's Beats 1 show. "I was young, I was 26 when I played Selena... I didn't realize, at the time, the responsibility that I had, all I wanted to do was do her memory and that moment justice."
With everything going happening with the ongoing Coronavirus pandemic, J.Lo's special tribute to Selena has people feeling muy excited. You can watch the video above!