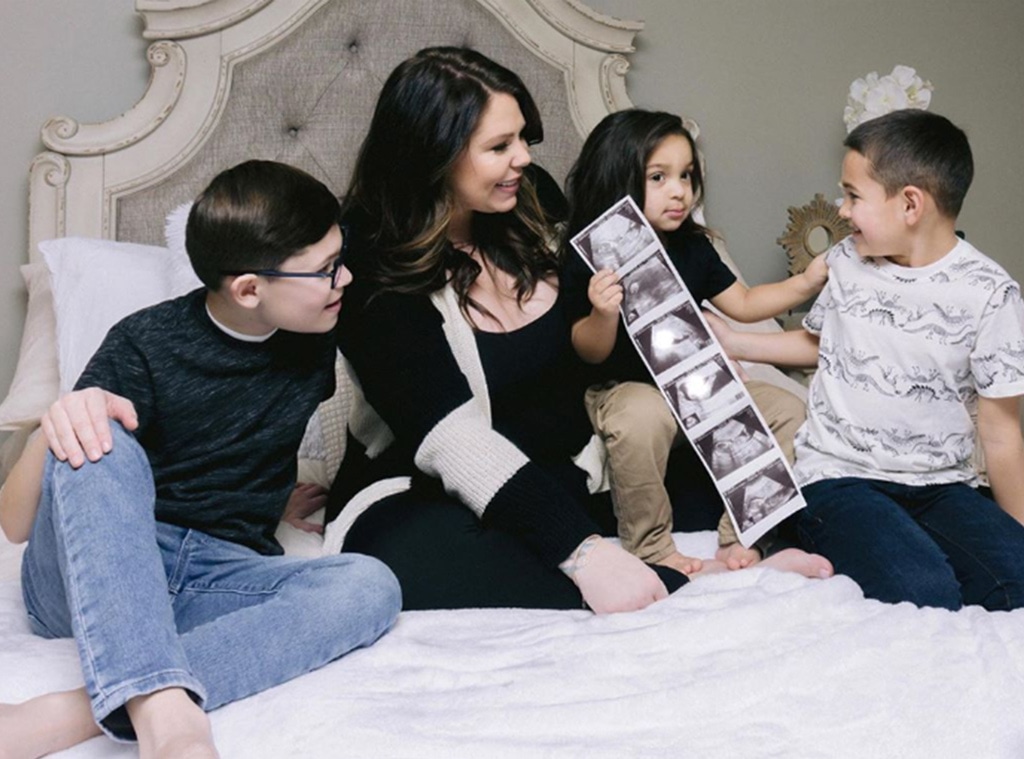 Jon Lloyd Jr. / @jonlloydjr
Kailyn Lowry is ready to expand her family in 2020.
The Teen Mom 2 star took to Instagram on Tuesday morning and announced she is expecting her fourth child.
"We're confirming the news, baby #4 is coming soon! I'm almost 16 weeks pregnant & it's been a rough few months this time around. I've had nausea, morning sickness, and absolutely no energy," Kailyn shared on social media. "This week I'm starting to feel a bit better and I'm really hoping it stays this way! @Peanut has been an amazing support for me since I found out I was pregnant again. Going through nausea and morning sickness while trying to keep the news a secret can be quite isolating. There are so many helpful threads on the app from other women who have been through it too."
The MTV reality star shared, "It's always reassuring to know you're not alone. Whether you're already a mom, pregnant, or trying to conceive, I really recommend you join the @peanut community. It's an amazing space to build friendships, find support and learn from other women at a similar stage in life. There's nothing like support from other women to get you through."
While Kailyn didn't want to reveal the baby's father in her announcement, the Coffee Convos podcast co-host revealed that the plan is to have a homebirth.
And while she isn't sharing if she wants a boy or girl, Kailyn joked that she's "going for the starting 5" in terms of how many kids she wants.
Watch:
"Teen Mom" Kailyn Lowry Shares Baby Lo's Latest Milestones
In a previous episode of her Coffee Convos podcast, Kailyn admitted that she wanted to have more kids in the future.
"I was having a conversation with somebody else and I just think that I want more kids, but whether I carry them on my own or not is not important to me," she shared with her co-host Lindsie Chrisley. "I've done it three times and I just, I really could picture myself maybe fostering siblings at that to keep them and then keep them together. And then hopefully the foster would lead to the adoption."
The Pothead Haircare owner also was open to the process of being a surrogate in the future.
"I've definitely said that I would do it in the past. That's definitely something that I've said. But again, it's like where do you even start? How do you know if it's the right decision? Like how do I know? How do you know when you're done having your own children if the option is still there?" she asked her co-host. "I think I could be a surrogate. I want to complete my own family first, but I definitely would do it."
Kailyn is already the proud mother to three sons: Isaac, Lux and Lincoln. They are often featured on Teen Mom 2 with their mom. As to whether or not her pregnancy journey will be part of the upcoming season? You must stay tuned!
Congratulations to Kailyn on her happy news!