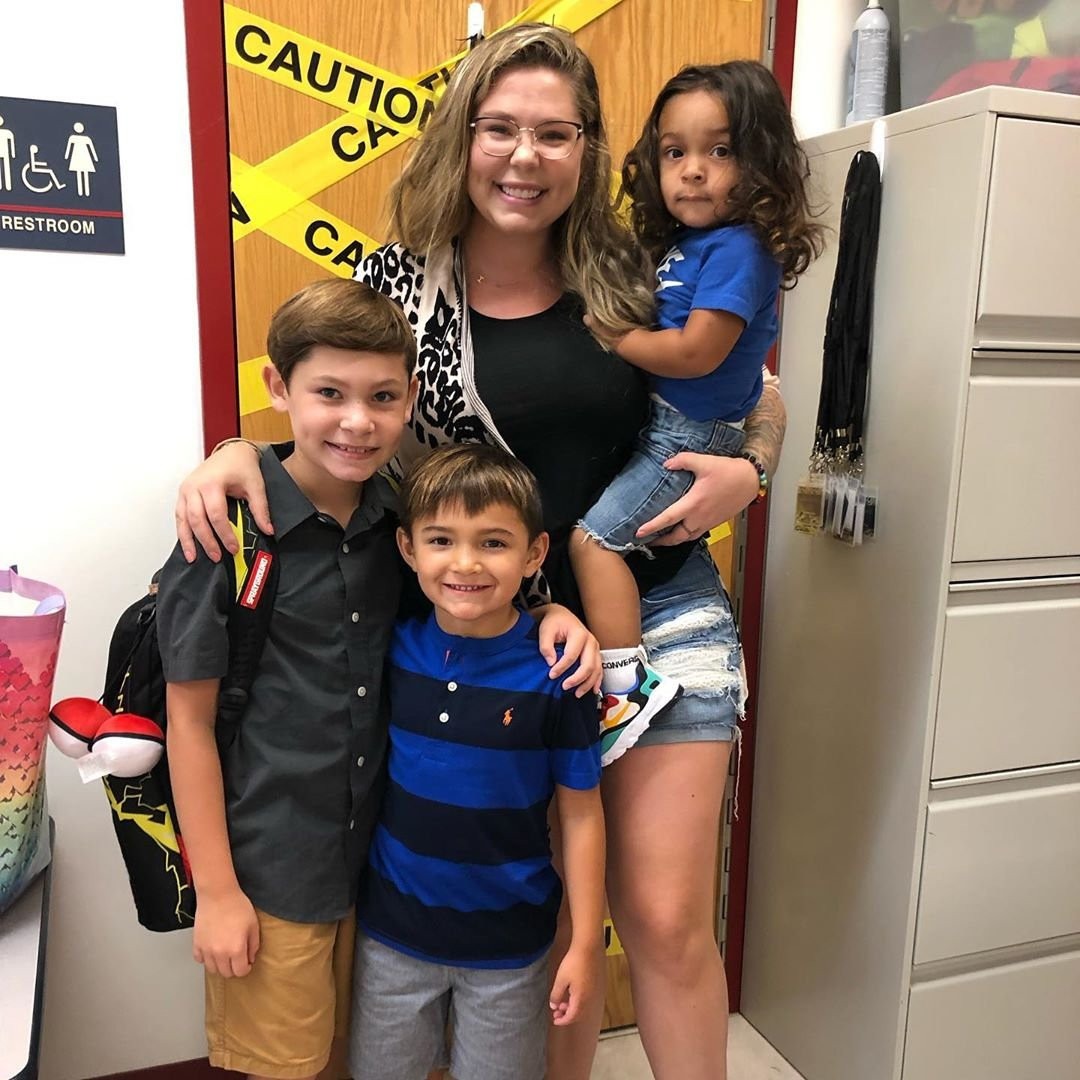 Instagram
When looking into the future, Kailyn Lowry sees more kids.
As MTV cameras continue to document her life with three children, the proud mom is opening up about her plans to possibly expand the family.
In an exclusive sneak peek at Wednesday's all new Coffee Convos podcast episode on the Wave Podcast Network, Kailyn says she is thinking about fostering siblings.
"I was having a conversation with somebody else and I just think that I want more kids, but whether I carry them on my own or not is not important to me," she shared with her co-host Lindsie Chrisley. "I've done it three times and I just, I really could picture myself maybe fostering siblings at that to keep them and then keep them together. And then hopefully the foster would lead to the adoption."
She continued, "I wouldn't have to go through the pregnancies or anything like that and be hard on my body in that way. I don't know how true this is and anyone who's listening, you can message me and tell me I'm wrong, but I would imagine that it's harder to find homes for older kids than it is for babies."
Kailyn is so serious about the possibility that she even discussed the idea with her ex Chris Lopez who also is the father of her son Lux.
"I was like, 'How do you feel about this?' And he, you know, he told me how he felt and I was just kind of like, it's one of those things where I don't have to make a decision right now," the Pothead Haircare owner explained. "But if someone came, like I don't even know how I would get involved in something like that. Like, how do I even foster kids? Like how, you know what I'm saying?"
Fostering isn't the only topic Kailyn is addressing on the latest episode of her podcast. The Teen Mom 2 star also addresses her current stance on possibly being a surrogate.
"I've definitely said that I would do it in the past. That's definitely something that I've said. But again, it's like where do you even start? How do you know if it's the right decision? Like how do I know? How do you know when you're done having your own children if the option is still there?" she asked her co-host. "I think I could be a surrogate. I want to complete my own family first, but I definitely would do it."
And as so many parents can relate to, Kailyn sometimes has days where she feels like another child is off the table. But does one ever know when enough is enough?
"My life, I'm happy and I love my three kids, but I just don't know that I'm done. Like I say it sometimes in like the heat of the moment, like I'm done having kids. I'm not changing one more diaper," she shared. "But also I'm like, how do you know when your family is complete?"
The newest episode of Coffee Convos on Wave Podcast Network is available Wednesday, September 18 at 9 p.m. PT.