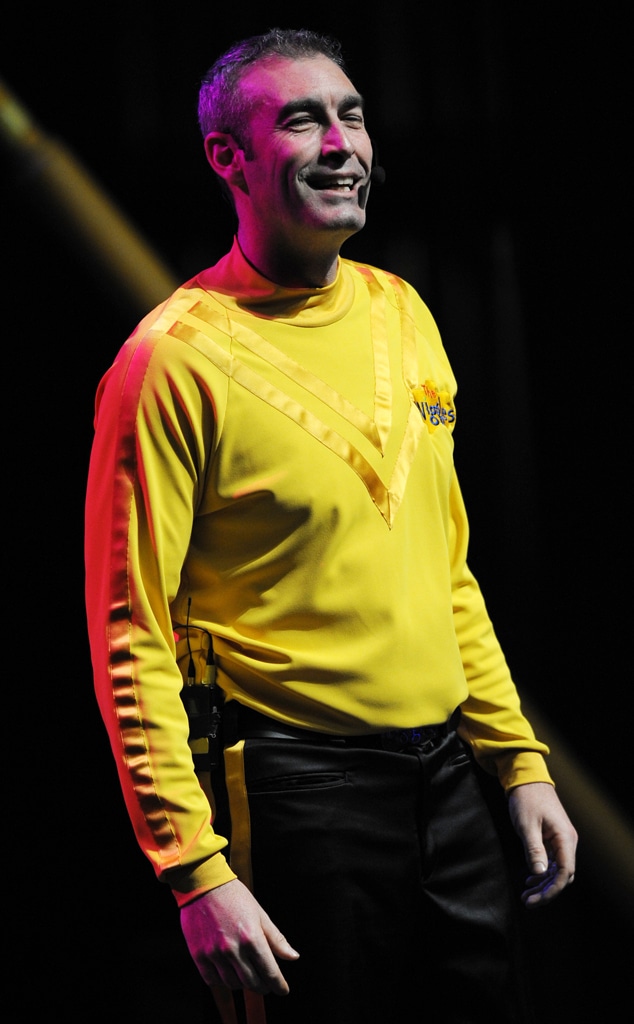 Jeff Daly/Invision/AP/Shutterstock
The Wiggles' star Greg Page (Yellow Wiggle) was rushed to the hospital after collapsing during a performance.
On Friday, the children's entertainer had a medical emergency while performing with his original bandmates Anthony Field (Blue Wiggle), Murray Cook (Red Wiggle) and Jeff Fatt (Purple Wiggle) at a bushfire relief concert in Sydney. Medics were called immediately for the 48-year-old Aussie, who had gone into cardiac arrest, and he was taken to Westmead Hospital. As of now, Page is in serious but stable condition, according to CNN affiliate Nine News.
"As has been reported, our friend Greg Page suffered a cardiac arrest at the end of the bushfire relief performance and was taken to hospital," the band wrote on Twitter. "He has had a procedure and is now recovering in hospital. We appreciate your kind messages and concern."
Shortly after he collapsed, Field took to Twitter to send Page his well wishes: "Worried for Greg. In shock. Please get well mate." 
As noted by Nine News, Page didn't show any signs that he wasn't feeling well during the performance. Moments before collapsing, footage from the concert shows him singing and dancing. Taking a moment to thank the crowd for their support in providing relief for the deadly Australian Bushfires, he can be seen walking to the side of the stage as people rush to him immediately.
Cook then addressed the crowd, saying, "Guys I think we're going to end it there. Greg's not feeling real well, I think he's going to be OK but he's not feeling real well so I don't think we can go on with another song."  
Page performed with The Wiggles from 1991 until 2006, when he announced that he'd be retiring his yellow skivvy after being diagnosed with a chronic condition known as orthostatic intolerance, a disorder of the autonomic nervous system.
"The emotional decision was one which was very difficult, as I have dedicated almost half my life to the Wiggles, and with a question mark over my health, I feel that this is the right decision," he said in a statement at the time. "I will miss the Wiggles and the other guys very much, as well as seeing all the children in the audiences that we perform in front of."
We're wishing him a successful and speedy recovery!