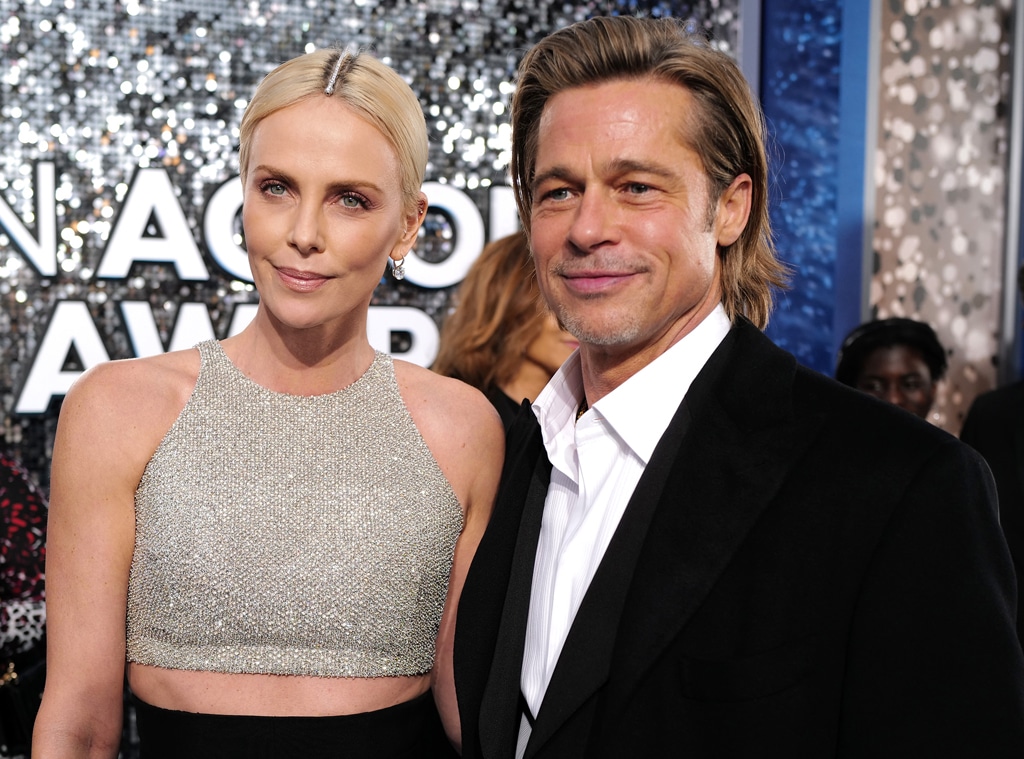 John Shearer/Getty Images for PEOPLE
The man of the hour has arrived at the 2020 SAG Awards.
As Brad Pitt stepped foot on the red carpet at the Shrine Auditorium fans cheered with delight. As always, the star looked handsome as he rocked a long black coat and a crisp white button-down. Surprisingly, Pitt left his staple sunglasses and a tie at home for the major awards show. How casual chic!
The star stopped for the occasional interview and photo on the carpet—there was even one noteworthy snap alongside Bombshell star Charlize Theron. Still, Pitt was looking carefree as ever despite the much-deserved buzz surrounding his latest nomination. Many believe the star will take home the SAG Award for Outstanding Performance by a Male Actor in a Supporting Role thanks to his work as Cliff Booth in Quentin Tarantino's Once Upon a Time... in Hollywood. 
It's not far off either. At the 2020 Golden Globes, Pitt beat out Tom Hanks, Anthony Hopkins, Al Pacino and Joe Pesci to take home the award for Best Supporting Actor, something he apparently didn't expect, even though he delivered a show-stopping performance in the star-studded film. "This is an honor in itself," he said, in reference to being nominated alongside "Gods" like Hopkins. 
Watch:
Brad Pitt Spills BTS Details on "Once Upon a Time in Hollywood"
In addition to sharing his delight over the win, Pitt left the crowd with one final thought: "Hey, if you see a chance to be kind to someone tomorrow, take it. I think we need it." Preach!
In all, Tarantino's flick could potentially take home four awards total: Best Supporting Actor, Best Lead Actor, Outstanding Performance by a Cast in a Motion Picture and Outstanding Performance by a Stunt Ensemble in a Motion Picture. 
Hopefully Pitt and the cast are recognized for their work so we can get more nuggets of wisdom and kindness.
To find out who wins the awards in real time, check out our gallery here!