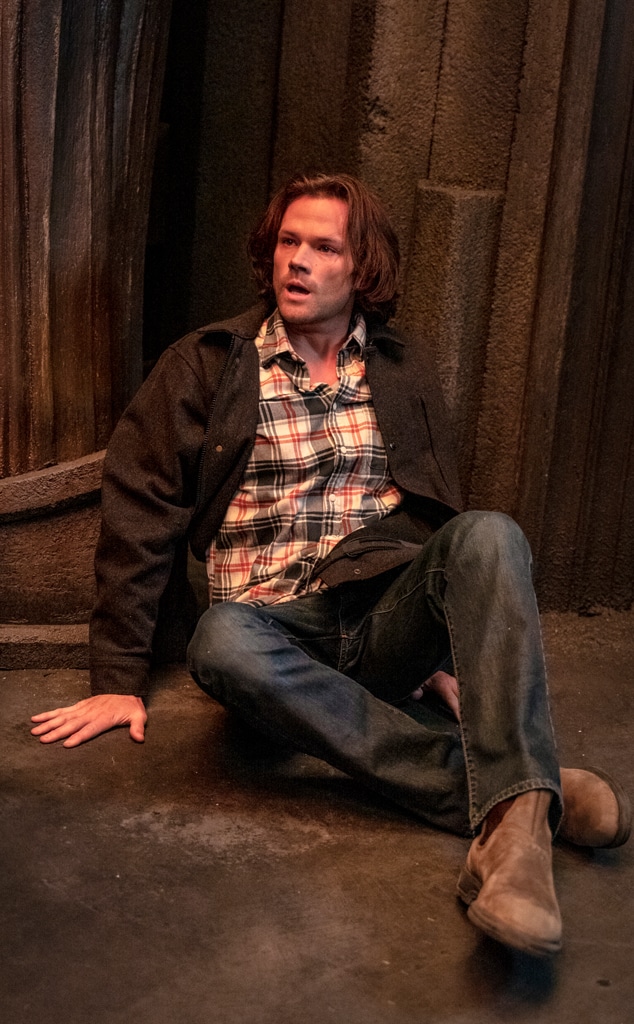 CW
Jared Padalecki has his eye on the prize. The Supernatural star took to social media to share his 2020 resolutions and there's one on there that will put a smile on the faces of every member of the #SPNFamily.
Padalecki's multiple tweet thread included a jab at costar Misha Collins, "6) Make amends with "Me Shuh" (double check spelling of her name first)," a reference to his next TV project, a remake of Walker, Texas Ranger, "11) Walk along the Range. In Texas," and a promise to fans of the show as it comes to a close.
"And, finally, 20) Give 100% of everything I have to the final 3 months of filming Supernatural. My fellow cast deserves it. My crew deserves it. The #spnfamily deserves it. Sam Winchester deserves it," he tweeted.
The final season of Supernatural, season 15, is currently airing on The CW. Padalecki has been candid about his relationship with the show, and whether or not he'll be able to say goodbye to Sam Winchester when that day comes.
"It occurred to me I don't I ever could say goodbye to Sam Winchester, you know? He's been a part of my life for 14 years, about to be 15 years, he is a part of me. I learned a lot from Sam, I learned a lot from Dean, hopefully Sam learned something from Jared as well. I'll carry that character with me. I mean, 15 years of my life is a long time to be really indebted in somebody else's journey, so I'll carry him with me in some way, shape or form," he said.
Watch:
Jensen Ackles & Jared Padalecki Talk "Supernatural" Success
Once Padalecki wraps Supernatural he'll start work on Walker, a revamp of the Chuck Norris-fronted series Walker, Texas Ranger. Padalecki is set to executive produce the series and star as Cordell Walker, a widowed father who returns to Austin, Texas after spending years undercover on a high-profile case.
Supernatural airs Thursdays, 8 p.m. on The CW.