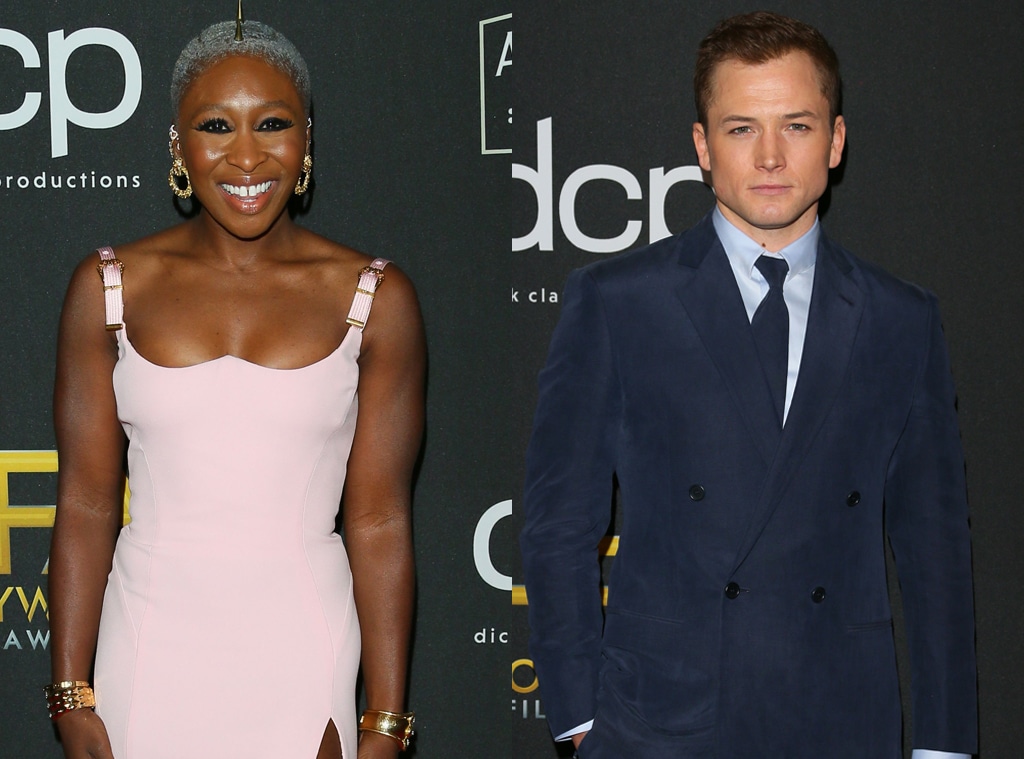 JEAN-BAPTISTE LACROIX/AFP via Getty Images
Cynthia Erivo and Taron Egerton go way back.
The 32-year-old actress recalled one of her school-day memories with the 30-year-old actor at Thursday night's Palm Springs International Film Festival.
"I first remember seeing him in the library. He was running around, and he was just, like, frantic. And I remember thinking, 'He looks so sweet,'" she told E! News. "And I felt like, I don't know, you know when you get a feeling about someone? When he spoke to me, I felt like he had the heart of gold. So, I was like, I want to take care of this person, and that's probably why I did. And I always had snacks on me, and I would, like, never want to be tired. So, I would share those out."
Of course, the dynamic duo has come a long way since their classmate days. Erivo won the Breakthrough Performance Award for her role in Harriet at last night's film festival. She also received Golden Globe and SAG Award nominations for her portrayal of Harriet Tubman. Egerton received Golden Globe and SAG Award nods, as well for his portrayal of Elton John in Rocketman.
While fans will have to wait until the actual award shows to see if the stars take home trophies, Erivo acknowledged it's "always" more fun to go through award show season with an old friend.
"Because [what] you can do is just lock eyes with someone who says, 'Hey, I see you. Are you OK?' And then keep going," she said. "Whenever you can do that with someone, just for making a human connection, it makes it all the better."
Watch:
Cynthia Erivo Talks Prepping For "Harriet" & Her Hero
So, how is Erivo preparing for the big shows?
"I like to listen to music," she said. "I have the same three people dressing and doing makeup throughout—Harry and Jason—and they always play music for me. We always have something small to eat, so I don't get hungry when I am here….And then we take our time to get dressed, and we always take photos before we go, so we have our memory of the night."
Good luck, you two!