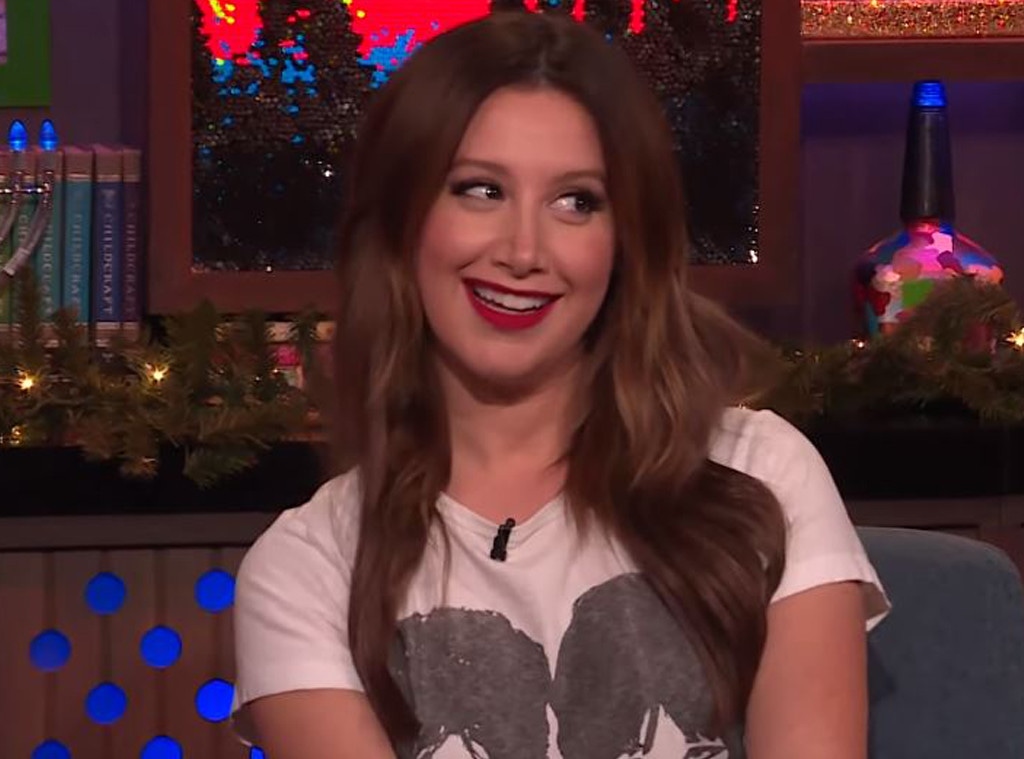 YouTube
We need something inspiring to help us get along...we need Ashley Tisdale to tell us which of her Disney co-stars she would shag, marry and kill. Is that so wrong?
During an appearance on Watch What Happens Live, a hero of a fan asked Tisdale to reveal who she would shag, who she would marry and who she would kill among Zac Efron, Cole Sprouse and Dylan Sprouse. Tisdale, of course, worked with Efron in the High School Musical franchise and with the Sprouse twins on The Suite Life of Zack and Cody, so this was a juicy question, indeed.
Cringing, the star responded, "Are you kidding me? You picked twins and Zac?" Cringing even more, she said to host Andy Cohen, "This is so brutal, man."
Finally, the actress dished her answers. "I would say I would shag Cole Sprouse," she started off. As Cohen responded, "Okay, who do you kill?"
With a nervous laugh, Tisdale let out, "Zac Efron."
Happily surprised, the host replied, "And you marry Dylan Sprouse? I like it!"
As for why she'd marry Dylan above his Riverdale star twin, the High School Musical alum shared, "Yes! He's such a good guy."
When her nightmare was finally over, a different fan asked Tisdale about another one of her Disney co-stars.
One HSM fan was dying to know if the rumors that she and Lucas Grabeel—who played Ryan Evans opposite Tisdale's Sharpay—didn't get along were true. And in fact, they were!
As she explained, "Lucas and I didn't get along at first, because when we were screen testing, I was giving him line readings. And that's not an actor thing to do."
Watch:
Ashley Tisdale Not Interested in "High School Musical" Reboot
"I think it was more like, I don't really do method acting, but I took a class in it when I was younger," she continued. "And I think I do become a lot like the character, and I think he thought I was really like Sharpay. And it wasn't until we wrapped that he was like, 'Oh, you're not that person.' And I was like, 'Yeah.' But probably the first giving him line readings at the screen test, I was like, 'I want the last line, okay? So this is what I'm going to say.'"
Defending herself, she quipped, "I was 18, but I wanted the job! So, I mean, I got it!"
That's a lot of Disney tea Tisdale spilled! But even for the honest star, there are some questions about her Disney Channel past she just won't answer.
As one fan asked, "What is the wildest/craziest thing you've ever seen a Disney Channel co-star do?" The star responded, "Oh, I plead the fifth on that. I'm not going even there, ha ha! Not going there."