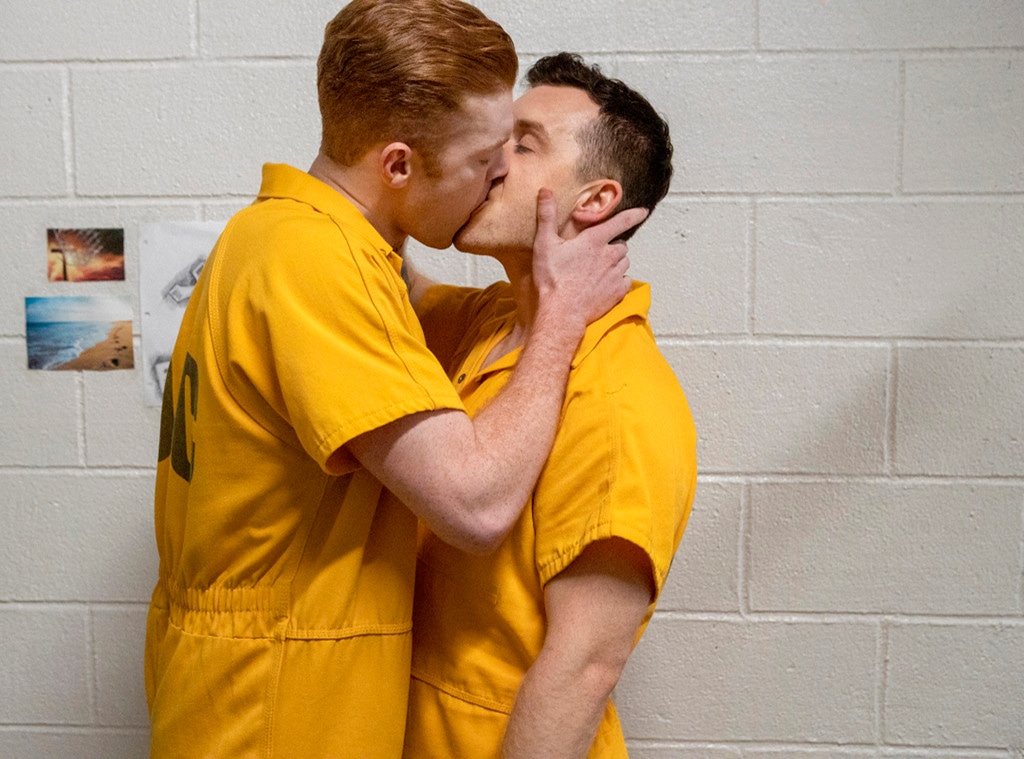 Showtime
A prison cell's not the easiest place to grow a relationship, but Shameless' Ian (Cameron Monoghan) and Mickey (Noel Fisher) have made it work somehow. Sort of. 
E! News has your first look at "Infauation After Incarceration," a new webisode centered on the couple, who look back at how they first met, how they fell in love, and how they've kept that romance going behind bars. It's quite the peek into the ins and outs of Shameless' most popular romance. 
"I met Mickey in third grade," Ian recalls. "I asked him for a pencil, and he said he'd stab me if I ever talked to him again. That was right before he dropped out of school." 
You can watch the webisode below! 
So how has prison changed #Gallavich?
For one, Mickey is "crazy jealous," Ian says. 
"I gotta keep him from stabbing every guy who looks at me funny in here," he says. 
"It has not been easy, that's for sure," Mickey adds. 
The close quarters haven't been easy on the couple either, and things got especially bad when Mickey found out that Ian might get out early...but he's got a plan. A couple of plans. 
First, he's setting up "interviews for a new prison inmate boyfriend," and if that doesn't work out, he's working on an escape plan. 
"Between you and me, I'm like 10 sharpened spoons away from digging my way out of here," he says. 
Watch:
Emmy Rossum Says Goodbye to "Shameless"
Shameless airs Sundays at 9 p.m. on Showtime.