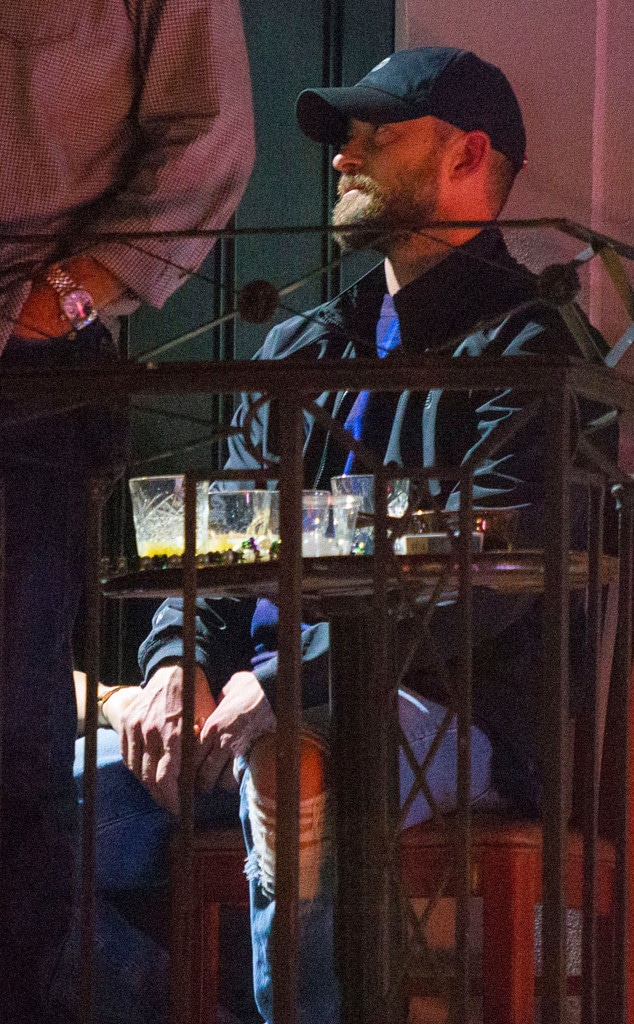 Mega Agency
There's more to this co-star outing than meets the eye.
Over the weekend, Justin Timberlake and his co-star, Alisha Wainwright, made headlines after they were seen holding hands during a group outing with the cast of Palmer. In photos of the incident it appeared the two actors, who play lovers in the film, hold hands and engage in some overly-friendly displays of affection.
Now, a source tells E! News Jessica Biel and Justin are taking the first steps of moving on from this momentary lapse in judgement. "They are downplaying everything and trying to laugh it off as nothing. But it was definitely inappropriate and something that would make any wife uncomfortable," the insider shares. "He had too much to drink and got carried away."
The source adds, "[Justin] says it was not a big deal, they were all hanging out together and that's the end of the story."
This explanation seems to suffice for Jessica, who married the former *NSYNC singer in 2012. "Their marriage will survive," the insider said.
All signs indicate there's nothing going on between Justin and Alisha. At the time, a source told E! News, "There is absolutely nothing going on between them. They were out with all the cast, crew makeup artists. Everyone was just hanging out in a social setting. They are just working together. No validity to any other rumor other than that they are filming together."
A second source added, "They're filming a movie together and it was a group of people hanging out. There is nothing going on between them."
Nonetheless, according to the insider, Justin "feels guilty and will make it up to her." 
"[Jessica] is very good to him and he knows how lucky he is," the source says. 
Since this weekend, everything's seemingly returned to normal for all parties. By Monday, Justin and Alisha were already back on the set of their film Palmer, while Jessica was spotted in Los Angeles running errands as usual.