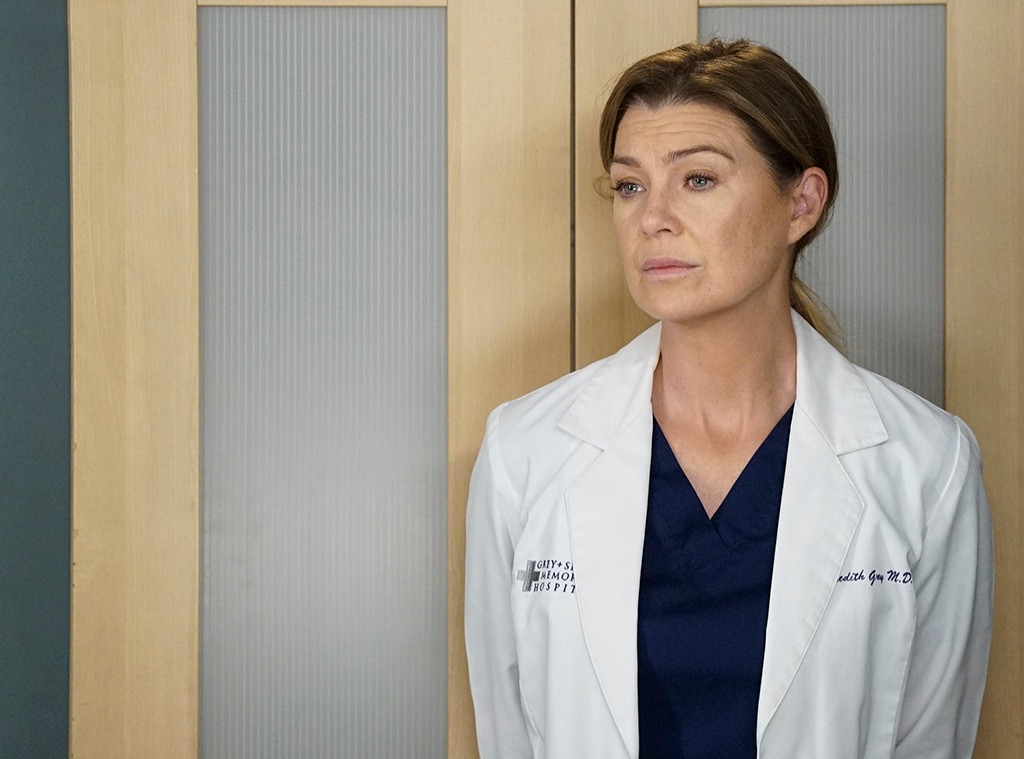 ABC
Grey's Anatomy couldn't have packed more into that fall finale if they tried. 
It was Meredith's first day back at work, and it was also the first day of some new hot shot and also hot doctor with an accent who first seemed to be an ass, but then we learned he was not. He's actually a widower with kids who was sent by Cristina as a present for Meredith, which is really rude to us actually, because we're still over here conducing the MerLuca train and wondering how it got so derailed. 
And somehow, Meredith's new potential love triangle is the least major of all the things happening right now. 
On the same day she was supposed to get an ultrasound, Bailey ended up miscarrying. In typical Bailey fashion she wanted to hold those emotions in and go right back to work, so she sent Ben off to drink at the bar. She was then met with an excited hug from Amelia, who had no idea what had just happened, and planned to finally get her own first ultrasound...at 20 weeks. 
When she finally got her ultrasound, Amelia discovered that she actually wasn't 20 weeks pregnant, but 24, which made her say "oh god!" and presumably calls into question the father of the baby, which has already annoyed us deeply. Link and Amelia as parents was going to be fun! And fun is what Amelia and her love life deserve after everything she's been through, including that wild roller coaster ride of a romance with Owen. 
If this baby is actually Owen's, or god forbid, Koracick's, we might not be able to deal. 
And in more baby news, Jo became a save haven volunteer, meaning she's supposed to take care of any abandoned babies until social services arrive, all as a way of exploring her own past. So then of course, Jo's calling Link to her apartment to show him that she took the baby home. 
Maggie, still dealing with the trauma of losing her cousin, had Teddy come in with her on a simple valve replacement, on a patient she'd done the same thing for multiple times before. So when the patient didn't wake up, despite Maggie's constant checking, she couldn't take it anymore. She told Koracick she quit, and he immediately offered Teddy the job of head of Cardio. 
Watch:
Ellen Pompeo Wanted to Quit "Grey's Anatomy" Many Times
Teddy thought he had fired Maggie to be able to offer the job, and that brought up the fact that Owen still hadn't proposed, even though they now have a kid together, and if this show is anywhere close to bringing that Owen/Amelia/Teddy thing back, we. will. protest.
At Joe's Bar, all of the interns were hanging out, as well as Jackson, Ben, and Captain Herrera, when all of a sudden, a car crashes through the wall, which brings us to the two-hour crossover airing in January. Somehow this car in the wall causes major problems, as you can see in the promo below. 
Grey's Anatomy and Station 19 return Thursday, January 23 starting at 8 p.m. on ABC.