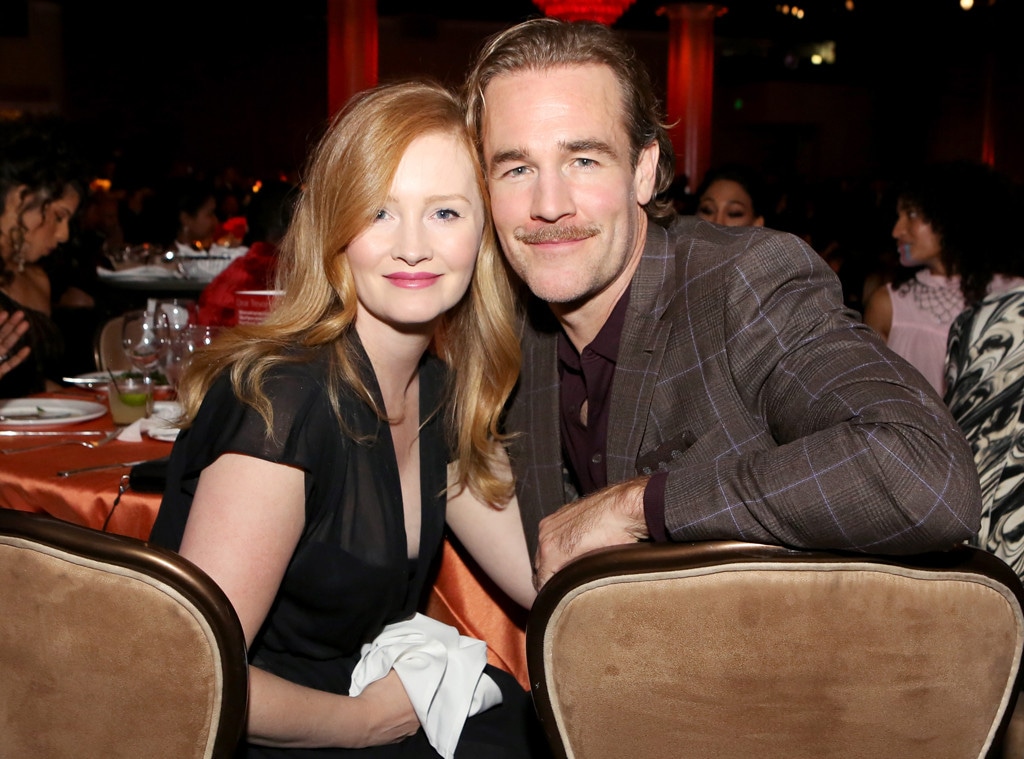 Tasia Wells/Getty Images for The Trevor Project
The Van Der Beek family is staying strong after the loss of their unborn child.
James Van Der Beek revealed his wife, Kimberly, recently suffered a miscarriage with their sixth child. The actor shared the heartbreaking loss while competing on the semi-finals of Dancing With the Stars. "My wife Kimberly and I went through every expectant parent's worst nightmare. We lost the baby. The little soul that we had expected to welcome into our family took a shortcut to whatever lies beyond," he says. "You never know why these things happen. It's what I've been telling my kids. All you know is that it brings you closer together."
He continues, "It breaks you open. It opens up your heart. Deepens your appreciation. Makes you more human. I really didn't think I would be dancing tonight. But Kimberly from our hospital bed said to me, 'I am not done watching you dance.' Kimberly, I love you."
The contender reveals the loss is what inspired him to choose the song "Take Me to Church" by Hozier. "That song has taken on a whole new meaning for me this week. When words fail, you sing. When there are no words, you dance," he explains. 
He dedicated the dance to his wife, who was at home recovering. In her place, his eldest daughter, Olivia, cheered him on. At the end of the dance the 9-year-old joined him and he held her as he told the camera, "Kimberly, I love you. Thank you for pushing me on to the dance floor. Thank you for everything you do. And I don't know how you do it. Five kids. You're amazing. Thank you." 
The judges offered their condolences to the actor and also complimented him on his ability to dance despite the circumstances.
As one of the bottom two contenders, James was sent home at the end of the episode.
Kimberly has yet to speak out about the loss, but on Instagram she expressed gratitude to the friends and family who have helped them in the past weekend. "It was a TOUGH weekend. Extra thankful right now to have help with my kids. Keeping these cuties happy as can be while I replenish at home," she shared. 
Watch:
James Van Der Beek on Expecting His 5th Child!
This is the second time Kimberly has suffered a miscarriage. James touched on this in an Instagram post on the loss, in which he said they're feeling "wrecked. Devastated. In shock."
"We've been through this before, but never this late in the pregnancy, and never accompanied by such a scary, horrific threat to @vanderkimberly and her well-being," he shared. "Grateful that she's now recovering, but we've only just begun unpacking the layers of this one."
Our thoughts go out to the Van Der Beek family.