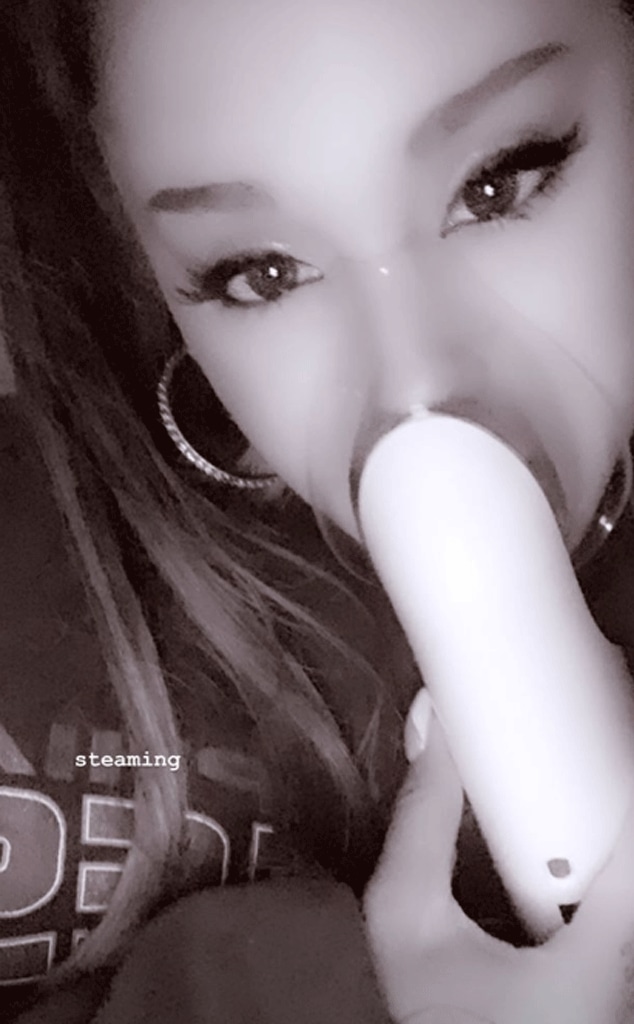 Instagram
Ariana Grande is feeling under the weather.
The 26-year-old star, who is currently on the road for her Sweetener tour, took to social media on Sunday to share some bad news: she would have to cancel her concert in Lexington, Ky due to feeling ill.
"I woke up kind of 10 times worse and it hurts so bad to swallow," Grande explained in an Instagram Story, with a raspy voice. "I'm not really sure what's going on. But, I, unfortunately, don't think I will be able to push through tonight."
"I am so sad and sorry. I'm so upset but of course obviously, you will be refunded," she continued, trying to hold back the tears. "I'm just really devastated... Thank you for understanding and sending love... I will keep you posted as soon as I know what is going on with my body. Thank you for understanding and I am so sorry."
Additionally, the pop star took to Twitter to show her love to her Arianators. "crying. i cant tell u how much i love and appreciate u all or like effectively express what a blessing it is to have u in my life," she wrote in a post.
Watch:
Ariana Grande, Justin Bieber & More Open Up About Mental Health
"thank u for your kindness and love. wish i were with u today more than anything. u have no idea," she added shortly after.
And while the "God Is a Woman" singer isn't feeling well, she told her fans that having to miss out on seeing them feels even worse."it sucks feeling like absolute s--t but it sucks way more to  not be with u all," she said on Twitter. "u mean the world. i hope u truly know. love u."
On Saturday, Ariana let her 167 million Instagram followers know that she has been feeling sick for "over three weeks."
"Hi my loves. So I'm still very sick," her Instagram Story caption began. "I've been sick since the last London show. I don't know how its possible but my throat and head are still in so much pain."
"I sound okay it's just in a lot of pain and it's difficult to breathe during the show," the message continued. "I am seeing my doctor and trying my v best to get better for tomorrow's show. The last thing I would ever want to do is cancel a show at this point with so few left."
She added, "I'm truly cherishing every moment of this… I just really don't know what's happening with my body right now and need to figure it out. Please take this as a gentle heads up… I don't want anyone to feel blindsided tomorrow if God forbid I can't make the show happen."
Of course, Ariana's devoted fans have been more than understanding about her having to cancel her show. "i hope you truly know how much we care abt your well being much more than a show," one Twitter user wrote. "focus on getting better baby. we love you so much."
Another added, "you mean the world to us and we just want you to get better. we love you please rest up."
The 26-year-old star's next concert is scheduled for Tuesday, Nov. 19 in Atlanta, but it's unclear if she'll have to cancel the rest of her upcoming shows due to her illness.
All in all, we hope Ariana feels better soon!