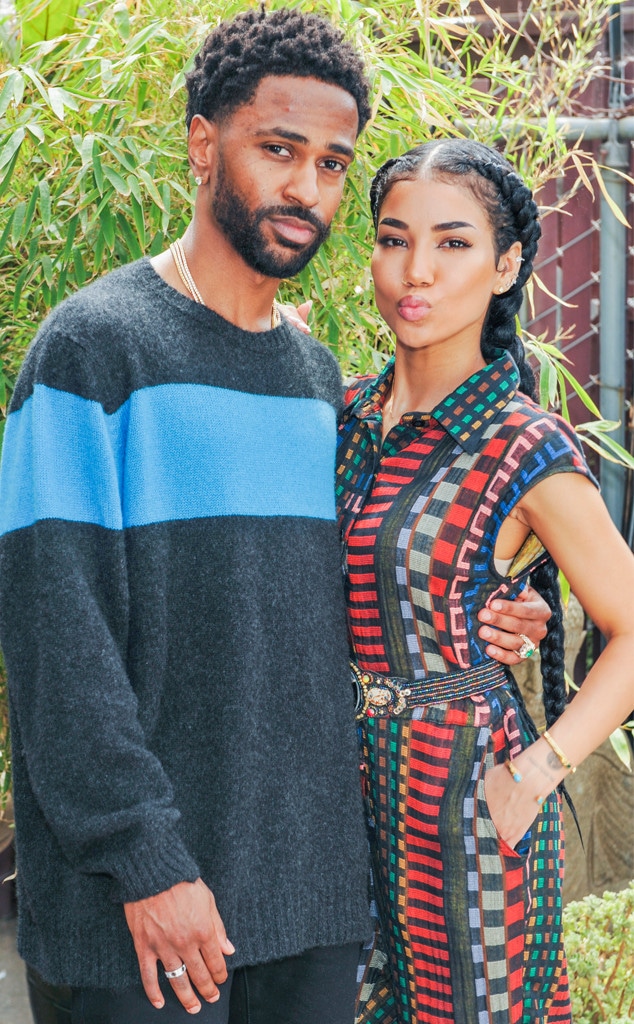 Michael Bezjian/Getty Images
Jhené Aiko and Big Sean have reunited...for a new song.
The artists, who dated for about two years before going their separate ways, have now collaborated on Aiko's new song, "None of Your Concern." In the lyrics to the track, the singers appear to be reflecting on their relationship and the aftermath of their split. The duo also worked together on the track's music video, released on Friday.
"I've been contemplatin', meditatin'/Should've waited, should've never dated," Aiko sings in the opening of the track. "You seem irritated, baby, why you never say it?/Isn't this worth saving?"
"I've been hearin' things and seeing things and so it seems you movin' on from me/Of course you on the scene with little miss thing, and trust me she really don't want beef," Aiko later sings. "That's besides the point, I'm disappointed as a homie, what is it you see?/I want better for you movin' forward, what's better for you than me?"
In the fourth verse of the song, Big Sean lets Aiko know, "You know there's not a day in these modern times/You haven't crossed my mind, we both cross the line."
"Seems like I needed you more than I needed myself/Just like I always felt like cheatin' on you would be cheatin' myself," the lyrics continue. "To me that's just some dumb s--t for you to say we done with/Tryna speak your heart, tryna make your mark/Then go deeper and make a scar."
"But every time I lay down I think about you naked/And if you find my replacement, how could you?" Sean continues on the track. "I made you c-m nine times in one day."
Those particular lyrics from the rapper have social media in a frenzy, with many Twitter users sharing their thoughts on the climax comment.
"Big Sean making women climax 9 times in 1 day whew," one Twitter user wrote.
While another social media user laughed, "My boyfriend made me climax 11 times in 2 hours....Take that Big Sean."
Take a look at the music video for "None of Your Concern" above!