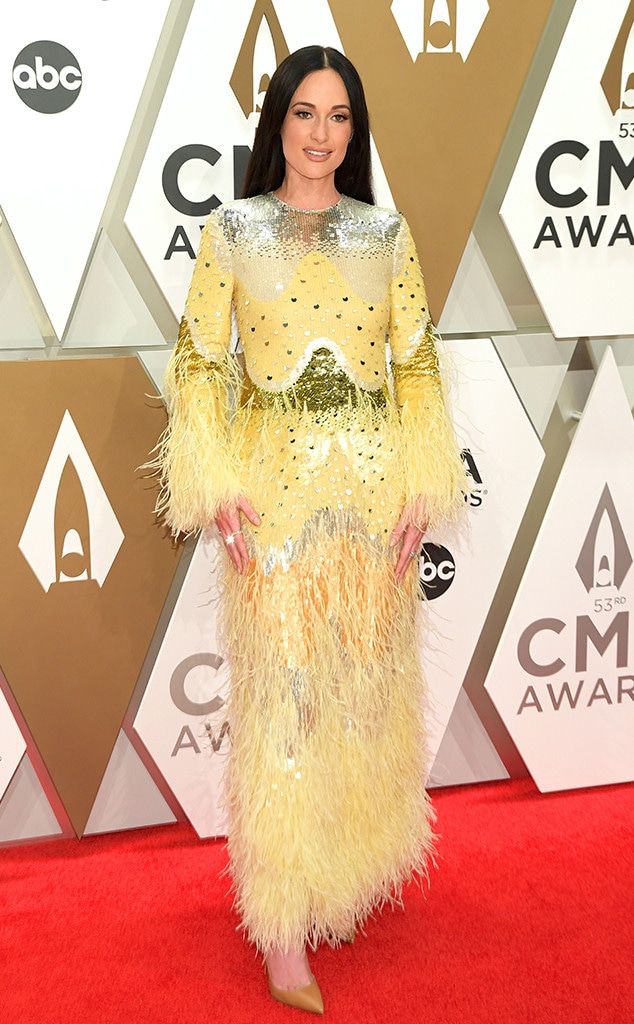 Jason Kempin/Getty Images
We've all been there! 
Kacey Musgraves had a standout night at the 2019 CMA Awards on Wednesday evening, but according to her latest tweet, it may have been a little too great of a night. The Female Vocalist of the Year winner followed-up her iconic evening with a morning after tweet asking fans for a little bit of help. 
"Can you die from a hangover?" she tweeted. "Asking for a friend who is actually me." She's nothing if not honest! After her epic win, Kacey deserved to unwind a little bit. Not only did she go home with one of the biggest awards of the evening, but she also took the stage for a legendary performance with Willie Nelson. 
A performance that marked a full-circle moment for the star. The two performed a duet of the song "Rainbow Connection," which Kacey previously sung at a solo performance when she was just 9-years-old. 
The "High Horse" songstress also stunned fans when she hit the red carpet and posed for a few pics with gal pal and supermodel Gigi Hadid. 2019 has been a great year for Kacey and it's not over yet. The artist's first Christmas special called The Kacey Musgraves Christmas Show will debut on Amazon Prime Video on Friday, November 29.
"I can say without a doubt that this project is unlike anything I've ever done before," Kacey said of the project. "What started as the small seed of an idea one night over a year ago has turned into something I'm so proud of. Some truly brilliant comedic and musical guests are featured in the show—as well as my own Grandma. My vision was to bring my old Christmas album to life visually and create a modern and fashionable, fresh take on a classic format. It's a nostalgic, Wes Anderson-inspired reimagining of the holidays. It's heartfelt, funny, and most of all, real. I can't wait to finally share."
We can't wait to see where her art takes her next!