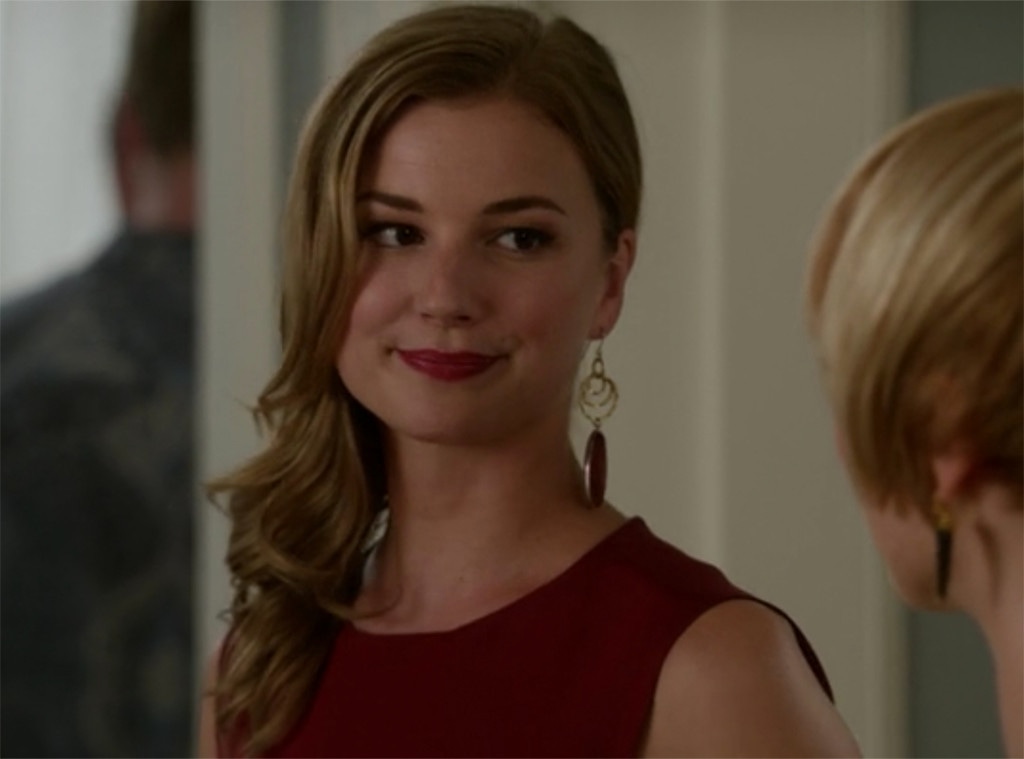 ABC
Revenge, a dish best served rebooted. 
ABC has a new show in development with original Revenge creator Mike Kelley that's basically Revenge 2.0. It centers around a Latina immigrant who arrives in Malibu to get revenge on a pharmaceutical dynasty responsible for the murder of her biochemist mother, the destruction of her family, and a global epidemic. 
She'll be guided by a character from the original show, and while we don't know who that is yet, original star Emily Van Camp does. 
"I can't say who, but they're bringing back a specific person, and I love that specific person, so it's exciting," VanCamp told TV Insider in an interview, going on to say she "would absolutely watch that!" 
"I heard about it from Mike and [Joe Fazzio], who are rebooting it, about a month ago," she told the site. "I'm really happy for them! It's exciting. That was such a special time in my life. I loved making that show and I think it's just a great theme. We'll see what happens. It's very exciting!"
Now, the question we're asking is who on earth is this very specific person who Emily VanCamp loves and who would make this reboot worth watching? 
There's definitely one person we're really hoping it is, and it's the person we think it could be based on the way the series finale of Revenge ended in 2015. 
You probably forgot, but at the very end of the episode, Nolan (Gabriel Mann) was approached by a man who said he was sent there by Amanda Clarke and needed Nolan's help with the fact that his mother has been falsely accused of embezzlement. 
"What goes around comes around," Emily/Amanda's voiceover said. 
This makes us hope and think the new guide in the art of revenge is Nolan himself, and honestly he's the one we're hoping to see again. He also makes the most sense. He was still alive at the end of the show, he wasn't a criminal, and he was already carrying on Amanda/Emily's legacy as she sailed away with her new husband. 
But then again we also wouldn't put it past Victoria Grayson (Madeline Stowe) to still be alive somehow. She's done it before, she can do it again.