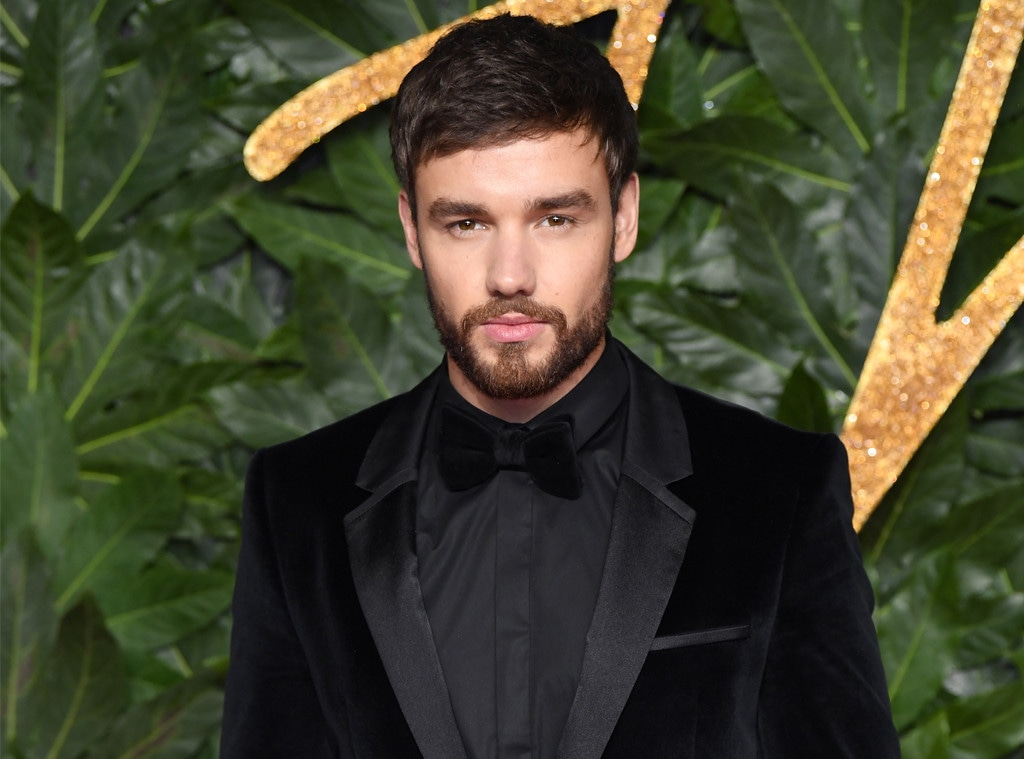 Karwai Tang/WireImage
Liam Payne is baring it all.
The 26-year-old artist opened up about life after One Direction in an interview with GQ Hype published Monday.
As fans will recall, Payne, Harry Styles, Louis Tomlinson and Niall Horan announced they were "taking a hiatus" to "work on individual projects" back in 2015. Their fifth member, Zayn Malik, had already left the band earlier that year.
While it's been four years since the split, Payne admitted there were still grudges between the five former bandmates.
"Definitely in some part, yeah," he replied when asked point-blank. "We had our differences throughout the whole experience with some things. I still think about some stuff that was said and done that now I would do differently, but then that's all part of growing up. Being in One Direction was such a schoolyard mentality somehow–the One Direction University, I call it. Everyone has stuff they've said at parties they wished they hadn't but, for us, the difference was that it was all happening in front of the world. Now we are older, for me certainly there are things that I am just not as bothered about. I think with Zayn's particular exit and the way he chose to go, we haven't really heard from him since he left. He didn't even say goodbye, if I am being honest. It was a really sordid scenario, from our side certainly. A bit strange. It's difficult."
Speaking of Malik, Payne also opened up about the "Pillowtalk" artist's struggles with fame and anxiety. While the "Stack It Up" star acknowledged they all entered the X-Factor competition for different reasons, he said "you just don't know until you get there whether you're built for this or not."
"For Zayn, he loves music and he's an amazing talent. He genuinely was the best singer in One Direction, hand on heart, out of all of us," he said. "But for him to get to a point where, you know, he can't step on a stage? It's a lot. I mean, he's doing great. His streaming numbers are ridiculous, but I do think he misses out on the performance side a bit, you know. He can't seem to get past that part."
Payne could relate to Malik's struggles in a lot of ways. For instance, he said he now deals with this "brain fart syndrome."
"I was on medication for a while, and it was something to do with epilepsy, but I was using it for something else," he told the magazine. "And it was to do with anxiety for me too, fully prescribed, but I didn't realize that [on the medication] certain lights made me forget, well, everything. I totally forgot who I was. And lyrics. It still happens. I have a fear of it now. It happens all the time. So we all have our little beasties in that sort of scenario. But this era of talent shows, it is dangerous and some people just don't know what they are getting into."
Anthony Harvey/Getty Images
In fact, Payne expressed his desire to reach out to Malik; however, he didn't seem to know how.
"I didn't want him to feel like he was going through this all alone in some ways, or that we were all out to get him," he said. "We're the only people who know what you're going through. The only five people who know what you are going through were all in a room together once, and you left –fair enough–but you don't want anyone going through such evils for no reason. But it got to a point with me where I wouldn't know where to begin with Zayn. I hope he has good people around him, but I don't at this stage think it's anything the rest of us can solve."
In addition, Payne spoke about his own battle with depression.
"There was a lot of stuff," he told the publication. "I was drinking too much and getting into really bad, bad situations for quite some time actually. And I hit a peak moment where I knew the drinking was going to get me; I needed to do something about it. I spent a lot of time drinking to escape the crazy world that I had created for myself. I didn't know what I was doing. That first therapy session and being like, 'I don't even know what I like or anything about myself'–it was pretty scary stuff. I was afraid of how far my career was going and that it might go even further. You can say, 'Who is afraid of success? But that's what it entails sometimes. Success has got the better of me on more than one occasion. When I am losing I tend to concentrate more." 
The artist then said he "got sober for a year" and is still trying to find "the balance right between being a party animal and being an animal in the gym."
During the interview, he also spoke about his other bandmates finding their own styles and working on his own debut album. He also talked about his Hugo campaign, which marked his first nude shoot.
To read the full interview, check out GQ Hype.