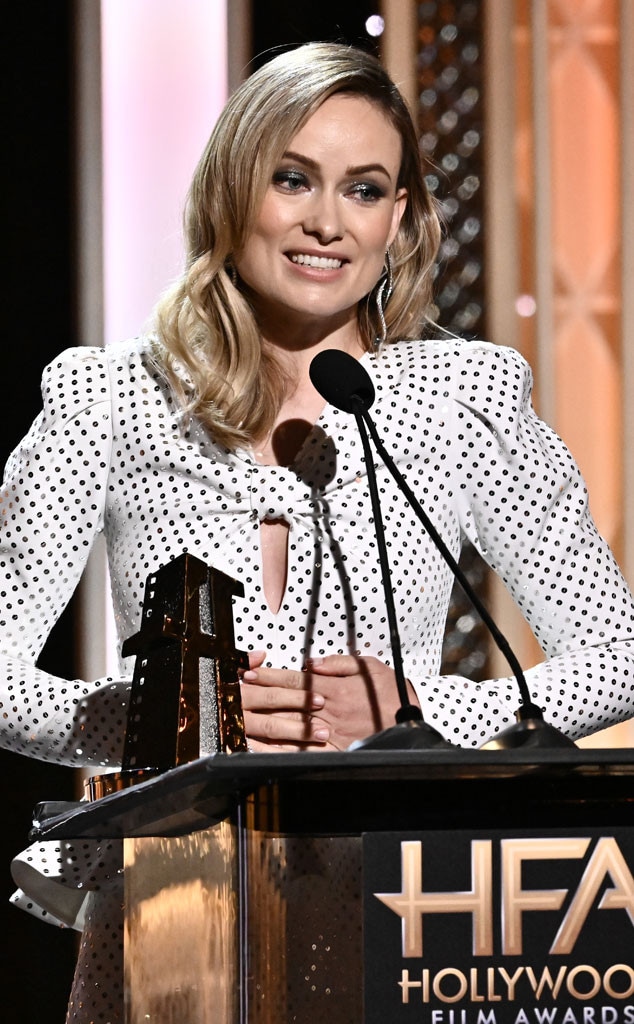 Rob Latour/Shutterstock
Awards season is in full swing once again!
First stop: the 2019 Hollywood Film Awards. A-listers Antonio Banderas, Renée Zellweger, Al Pacino and Lauran Dern among others were honored tonight at the 23rd annual Hollywood Film Awards. Hosted at The Beverly Hilton Hotel in Beverly Hills, California, the Hollywood Film Awards brought together some of the most talented stars to celebrate one of the biggest nights in film. 
Banderas received the Hollywood Actor Award for his iconic role in Pedro Almodóvar's Pain and Glory and Zellweger received the Hollywood Actress award for her legendary portrayal of the amazing Judy Garland in Rupert Goold's Judy.
Actor and comedian Rob Riggle hosted the star-studded ceremony and it's safe to say it was a huge success. 
During tonight's Hollywood Film Awards, Charlize Theron also received the Hollywood Career Achievement Award. According to the HFA website, Theron "has been known throughout her career to fully transform into the characters she portrays, impressing critics and audiences alike with her ability to honestly and authentically convey their stories with heart and integrity." 
Check out the list below for all the achievements and honors of the night. 
Hollywood Career Achievement Award:
Charlize Theron
Hollywood Actor Award:
Antonio Banderas, Pain and Glory
Hollywood Actress Award:
Renée Zellweger, Judy
Hollywood Supporting Actor Award:
Al Pacino, The Irishman
Hollywood Supporting Actress Award:
Laura Dern, Marriabe Story
Hollywood Blockbuster Award:
Avengers: Endgame
Hollywood Song Award:
Pharrell Williams, "Letter to My Godfather," from The Black Godfather
Hollywood Filmmaker Award:
Bong Joon Ho, Parasite
Hollywood Producer Award:
Emma Tillinger Koskoff, The Irishman
Hollywood Director Award:
James Mangold, Ford v Ferrari
Hollywood Screenwriter Award:
Anthony McCarten, The Two Pope
Watch:
Renee Zellweger Talks Preparation for Dream Role in "Judy"
Breakthrough Screenwriter:
Shia LaBeouf, Honey Boy
Breakout Actor:
Taron Egerton, Rocketman
Breakout Actress:
Cynthia Erivo, Harriet
Breakthrough Director:
Olivia Wilde, Booksmart
Animation:
Toy Story 4
Cinematography:
Mihai Malaimare Jr, Jojo Rabbit
Film Composer:
Randy Newman, Marriage Story
Editor:
Michael McCusker & Andrew Buckland, Ford v Ferrari
Visual Effects:
Pablo Helman, The Irishman
Sound:
Donald Sylvester, Paul Massey, David Giammarco & Steven A. Morrow, Ford v Ferrari
Costume Design:
Anna Mary Scott Robbins, Downton Abbey
Make-Up & Hair Styling:
Lizzie Yianni-Georgiou, Tapio Salmi & Barrie Gower, Rocketman
Production Design:
Ra Vincent, Jojo Rabbit
Congratulations to all the honorees!