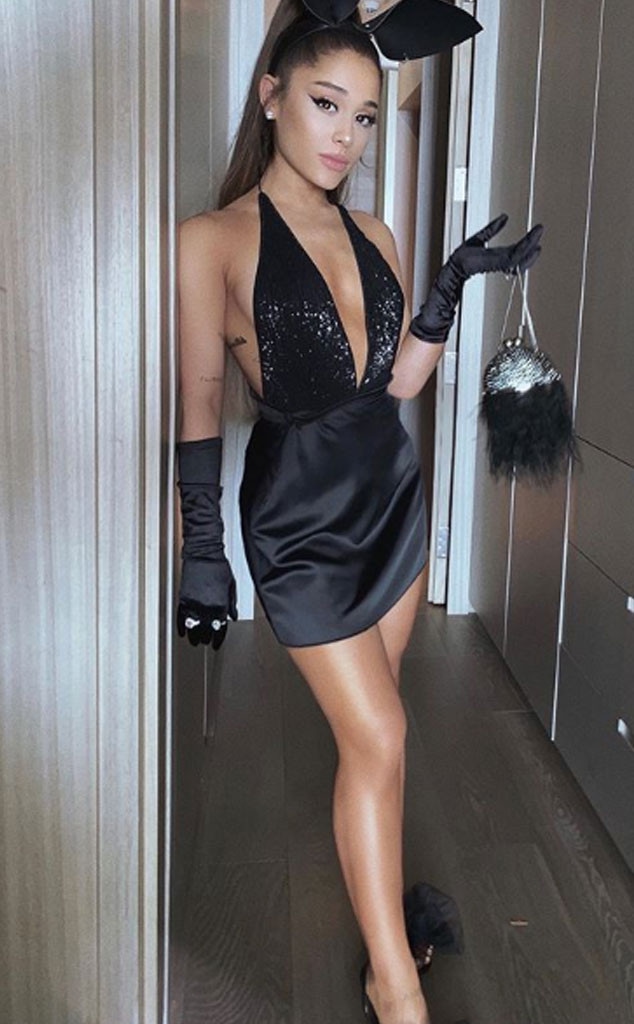 Instagram
New music from our favorite pop songstress Ariana Grande? Yes, please!
Just a little over two weeks before the highly anticipated Charlie's Angels premiere, the Grammy-award winning artist is teasing us with music from the original motion picture soundtrack. 
"The @CharliesAngels soundtrack teaser is now live on youtube! check it out and let us know what track you're most excited for @Savan_Kotecha @ElizabethBanks," Grande tweeted. 
The official YouTube teaser includes music from our very own pop songstress with a total of five songs including "Bad To You" featuring Normani and Nicki Minaj, "Don't Call Me Angel" featuring Miley Cyrus and Lana Del Rey and a solo track titled "How I Look On You."
Other artists featured on the soundtrack include artists like Anitta, Danielle Bradbery, a Gigamesh remix of Donna Summer's "Bad Girls," Jack Elliot and Allyn Ferguson with the "Charlie's Angels" theme song and many more. 
The soundtrack was co-executive produced by Grande, Savan Kotecha and Scooter Braun. 
Earlier this month, Grande revealed the official tracklisting for the Charlie's Angels soundtrack on Instagram, writing, "the charlie's angels soundtrack is available for preorder now ! excited and honored to have so many phenomenal, bad ass mf women involved in this incredibly special project. we're all so excited for you to hear this poppy, mildly trappy at times, action filled, dream of a soundtrack. these songs are so right for this film! this has been such a unique and exciting experience for me and i'm so excited to see it and scream whenever i hear all my friends' voices. the time is almost here @awsuki @ilya_music ! thank u for having me along on this ride !"
Everyone in the comments seemed to be more than excited. The film's very own director, Elizabeth Banks, commented on Grande's post writing, "YES. This is perfection." 
The best part about all of this? We only have to wait three more days until the soundtrack premieres in its entirety, but for now, these snippets will do. 
The Charlie's Angels soundtrack will be released on Nov. 1. The film—starring Kristen Stewart, Naomi Scott and Ella Balinska— will premiere on Nov. 15.