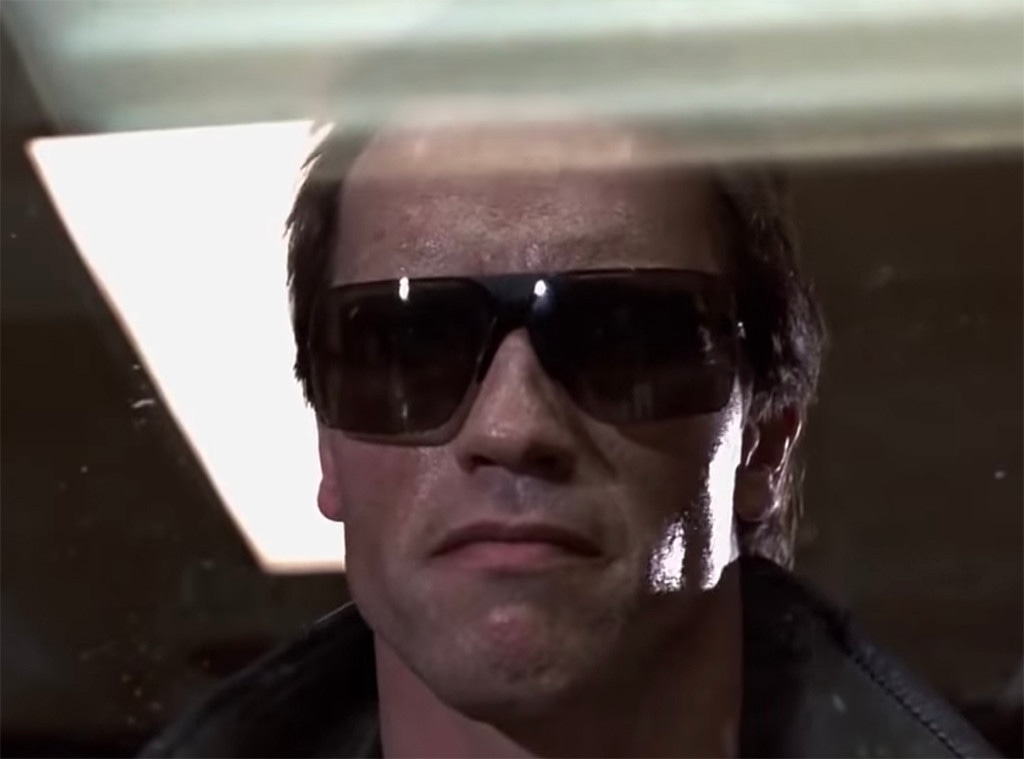 Orion/Kobal/Youtube
The T-800 promised he'd be back.
And he did indeed return, time and again, in one form or another, but as the better half of the soulless cyborg coin.
It's now been 35 years since the promise was made in The Terminator, starring a 37-year-old Arnold Schwarzenegger as the original killing machine, sent from the apocalyptic future of 2029 to wipe out the hope of resistance in the form of yet-to-be-born freedom fighter John Connor's mother, Sarah Connor. 
Though he was a machine of few words, the iconic part cemented Schwarzenegger's status as an action superstar in the making, well on his way to becoming "Ah-nuld," no other introduction needed.
James Cameron, then a frustrated filmmaker who'd just been fired off of Piranha II: The Spawning, wrote the script while crashing on a friend's floor in Pomona, Calif.
He brought the story to his agent, who hated it and told him to work on something else. So, Cameron fired his agent.
And the rest is sci-fi history. Here are some epic secrets about the making of The Terminator:
Made for about $6.4 million, The Terminator made $38 million domestically and $78 million worldwide, earning it sleeper hit status.
"But to give you some perspective," Michael Biehn told Ain't It Cool News, "the same year [Karate Kid] made $90 million, so it was a hit, but it wasn't like this huge, huge hit. 1984 is when it came out, that's when most people started getting their VHS players and I think that that's really where that movie took off. Everybody saw it on VHS."
Biehn reunited with Cameron for Aliens and The Abyss.
"I have come to terms with the fact that I will always be Linda 'The Terminator' Hamilton," the actress told MTV News in 2009, probably never envisioning she and her biceps would be reporting back for duty 10 years later. "I go out in the world and people just scream, 'I love you!' That's a great job description. It's wonderful to have done something that will live longer than me."
Time for a new generation to join the cause.