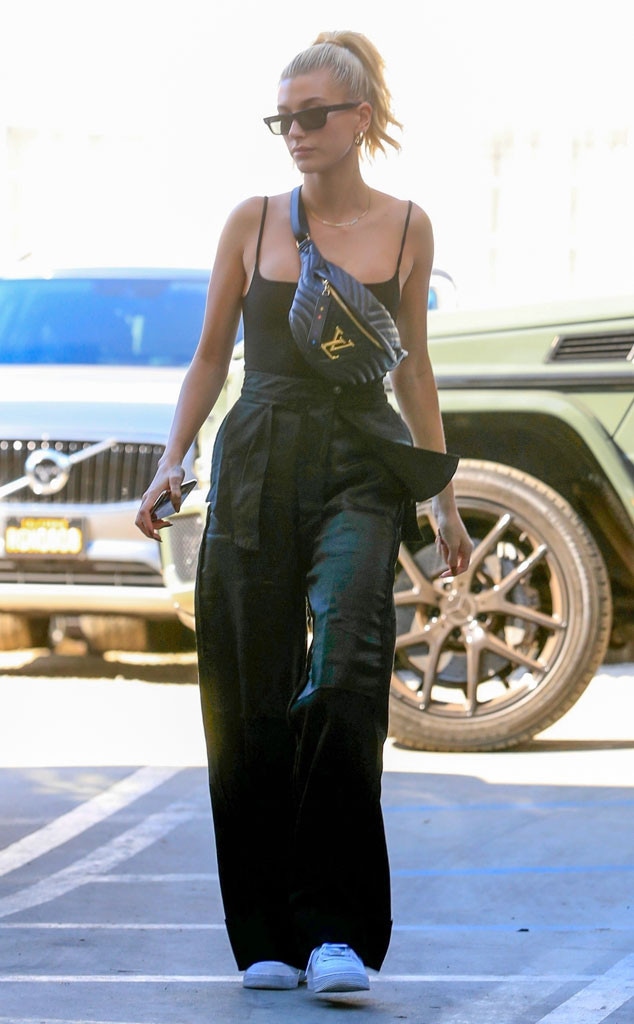 GAMR / BACKGRID
Hailey Bieber would very much like to be excluded from this narrative.
On Wednesday, Selena Gomez finally made her entrance back into the world of music. After a 4-year hiatus from her last album, and an intentional break from the spotlight, Selena dropped her newest song "Lose You to Love Me." The song is a powerful, emotional love song to herself and the ones who have hurt her. Fans and critics were quick to make assumptions about the meaning behind the song and whether or not it was about her relationship with pop sensation Justin Bieber. 
When all was said and done, it was a post from Justin's wife Hailey that got people talking. Shortly after the release of Selena's new track, Hailey took to her own Instagram story to post a song she was currently jamming out to. The song title was "I'll Kill You" by Summer Walker, and if you have eyes, you can probably understand why the internet went crazy. 
Fans very quickly took to Twitter to call out the model for her response to the new track. Let's just say, they were not having it. It wasn't long until news spread to the model herself, and according to Hailey, this post was just a case of very bad timing. 
The model responded to Just Jared, claiming that screenshot in her story was a direct response to Selena's new music. "Please stop with this nonsense," she shared with the outlet. "There is no 'response.' This is complete BS." Selena and Justin haven't responded to any of the claims either, but Selena has stated that her new music was influenced by everything she went through in the last few years. 
"This song was inspired by many things that have happened in my life since releasing my last album," Gomez said of her new track. "I thought it was important to share the music, as I know many can relate to the fact that the road to self-discovery generally comes through the scars in one's life. I want people to feel hope and to know you will come out the other side stronger and a better version of yourself."
Say what you want about Selena's new music, but just leave Hailey out of it!