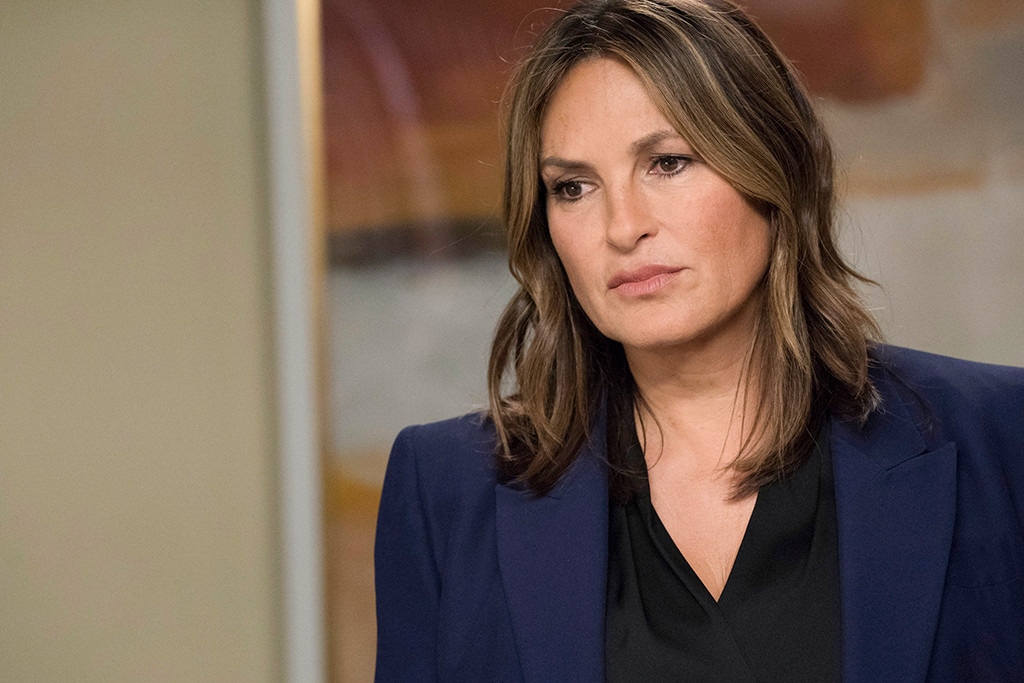 NBC
Law & Order: SVU left fans hanging in the season 20 premiere after a conversation between Benson (Mariska Hargitay) and Rollins (Kelli Giddish) alluded to Benson once having an abortion. The conversation took place as Rollins grappled with her second pregnancy and whether or not she wanted to keep the baby.
"Regret is an awful thing to live with," Benson told Rollins. And the good detective assumed that meant Benson once had an abortion. The conversation and assumption dangled in the air for a whole season until season 21. The scene didn't make it into air in "The Burden of Our Choices," the fourth episode of the history-making season, but it did find its way online.
"Amanda, just real quick about before: I had a pregnancy scare in college. I was with a boy I liked, I didn't love, not that it should matter. But I was 19 years old and I really wanted to do something important with my life," Benson said.
"You have," Rollins said.
"So, I decided to make an appointment at the clinic," Benson said. Then she spent the next few days agonizing over her decision. She said she didn't sleep, she didn't eat, she was "wondering if I was making a decision that I would forever regret."
"And that day on the way to my appointment, I got my period. I never did get pregnant after that and so, you know, do I regret never having a biological child—even now? Sometimes if I allow myself to wonder, but then, with Noah, we're happy," Benson said.
"I just—I didn't think that's what you were talking about," Rollins said.
In an interview before the start of the new season, executive producer and showrunner Warren Leight told E! News he planned to address the conversation, but warned it could end up a deleted scene. "The Burden of Our Choices" featured the squad fighting a 13-year-old girls right to have an abortion after she was raped by her step-father. In the episode, Benson also references her mother's desire to have an abortion following the rape that resulted in her conception. An off-duty Rollins ended up accompanying the teenager after she was legally cleared to terminate the pregnancy.
Law & Order: SVU airs Thursdays, 10 p.m. on NBC.
(E! and NBC are both part of the NBCUniversal family.)