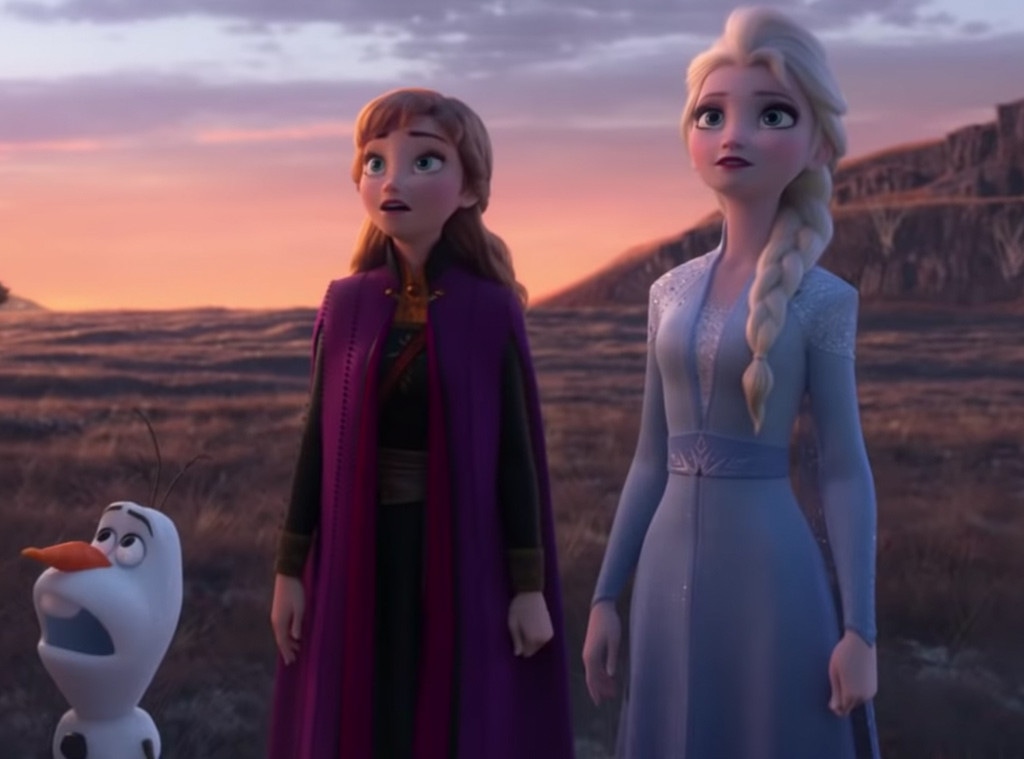 YouTube
Frozen fans can't hold it back anymore. They want new teases to Disney's highly anticipated sequel!
As the countdown continues for the release of Frozen 2, moviegoers are hoping to receive any and all clues into what Anna, Elsa and the gang are up to next.
Fortunately, we were able to speak with Kristen Bell as she teamed up with Enterprise for an adventurous—and magical—campaign.
When asked what is going to surprise fans the most about Frozen 2, Kristen was quick to point out the "maturity" of the film.
"It is still very kid safe and kid friendly but it has grown up with the viewer," she shared with E! News exclusively. "I don't think it will surprise anyone that we are still tackling harder to talk about issues like we did in the first one like accepting who you are and family being a priority and there are some of those issues that we talk about and new ones that we talk about sort of metaphorically and I am very proud of it."
While fans can count on hearing familiar voices like Kristen, Idina Menzel and Josh Gad, Frozen 2 will also include Sterling K. Brown and Evan Rachel Wood. According to Kristen, they fit in with the cast from the very beginning.
"Evan actually sings what might be my favorite song in the whole movie, which I have been singing to my children for years since I heard it. She sings a lullaby song in the film because she plays our mother and she is a pivotal character and it is an ear worm of all ear worms," Kristen teased. "It is a very large ear worm, so it will never get out of your head."
But could the song be the new "Let It Go?"
"That's really hard to say because I don't know if I'd say it's the new 'Let It Go.' I get that question a lot: 'Are we gonna get the same high notes and beautifully belted songs?' Not from me because when you have LeBron James on your team, you don't try and belt, you know what I'm saying? Like, let Idina sing for the love of Pete," Kristen explained. "Idina has two extraordinary songs that I think we've teased but we have definitely teased 'Into The Unknown,' which is also an ear worm."
The actress added, "As far as what I think, Evan's song will be the sleeper hit that people won't realize they are singing all the time and I think it will be a big one for fans."
While fans will have to wait until November 22 to see Frozen 2 live, they don't have to wait any longer to see Kristen's ad with Enterprise. The timely commercial leans into the Frozen 2 characters' new adventure to remind consumers that Enterprise is ready to pick them up for their epic journey, no matter where they are headed.
"They really let me use my own voice. I love being me. That's maybe a crazy thing to say, but I do! And I think that's what was really amazing because I've worked for Enterprise for a few years now and I really love them because I use them for little camping trips and weekend trips with the grandparents," Kristen explained to us. "We rent a car because we have to shove in luggage and bikes and stuff and my husband loves to drive so we actually use them."