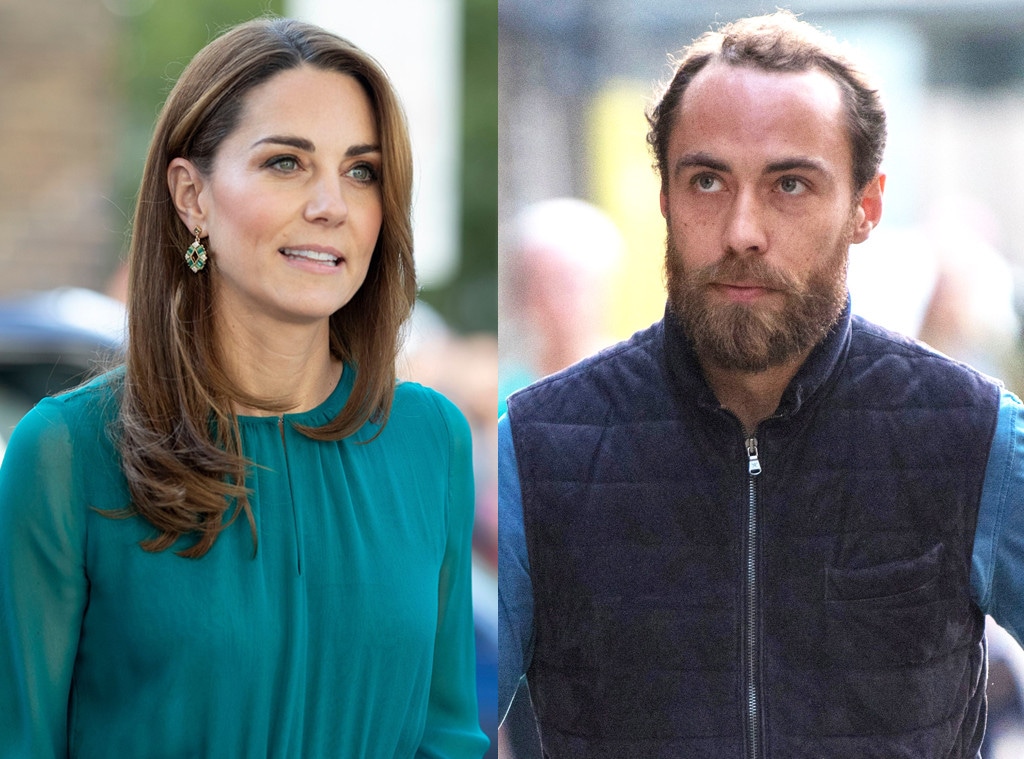 Shutterstock
Kate Middleton and Pippa Middleton's younger brother James Middleton opens up about his depression in an new interview and reveals that they both took part in his family therapy sessions.
The 32-year-old had revealed his mental health battle in January in an essay written for The Daily Mail. He wrote that he sought help in December 2017. In an interview with The Telegraph, posted on Saturday, James said he underwent almost a year of cognitive behavioral therapy and that 18 months ago, all of his family members, including Kate, 37, joined him for some of the sessions.
"And that was actually, a very, very big thing," he said. All of them [attended]. Not necessarily at the same time, but either individually and [sometimes] together. And that was so important because that helped them understand me and how my mind was working. And I think the way the therapy helped me was that I didn't need my family to say, 'What can we do?' The only thing they could do was just come to some of the therapy sessions to start to understand."
James, who was 13 when Kate started dating Prince William, also opened up about how he feels about being known as the brother of the Duchess of Cambridge.
"I've always said, 'I'm James Middleton and my sister happens to be…' rather than 'I'm the Duchess of Cambridge's brother,'" he said. "And I will always stand by that. It's not said in disrespect to them at all, because I am one of their greatest supporters."
Kate and William have long championed mental health awareness as part of their charity work.
"Despite all of it, I'm very pleased that I went through it, because of who I am on the other side," James told The Telegraph about his depression. "Well, it's like a rebirth. I can't remember feeling like it [ever]. This is who I am now. I am conscious that I have not got rid of it, it's still there. But I'm on top of it, and I'm aware that if I don't work hard at maintaining control of it, then it has the ability to come back."
Instagram / James Middleton
James said therapy has taught him to manage his own expectations of himself and that he works as an ambassador for the charity Pets As Therapy to spread the message of how animals can help mental health. His cocker spaniel Ella serves as his emotional support dog. He has four other dogs as well.
"I have such confidence when I am with her," he said. "If I was to have come on this shoot today without her, I probably wouldn't have said that much. If you want me in the room, the dogs need to be in the room."
Ella also played matchmaker for him and his fiancée, Alizee Thevenet, whose engagement was announced last weekend. The Telegraph reported that they met after the dog approached her in the South Kensington Club, where they were both having meetings.
"Everyone is delighted. They've seen me where I was, and to see me now…" James told the newspaper. "It was a dark and miserable place to be, but the fact is there is hope at the end. It requires effort and energy, but the other side is…the grass can be greener than it was before."